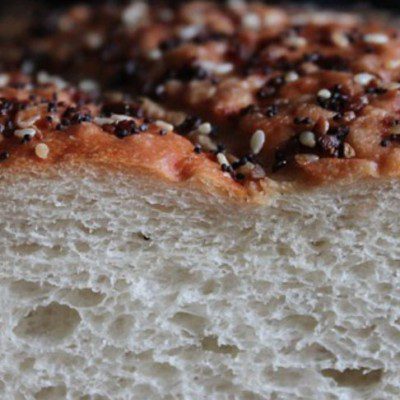 What the heck is the deal with all the gluten misinformation and haters bashing it?
The soft chewy texture of a great peasant loaf would not be possible without gluten! We realize some people are negatively affected by gluten. For those people, we are so sorry you have to endure those lifeless loaves of gluten free bread.*
If you have jumped on the anti-bread bandwagon you should know that gluten-free bread is not necessarily a healthier bread.  Gluten free breads often lack fiber, vitamins and minerals found compared to their whole grain cousins. In fact, gluten offers some things the body needs. So, if you gave up bread due to the negative myths currently being shared, here are some truths about gluten.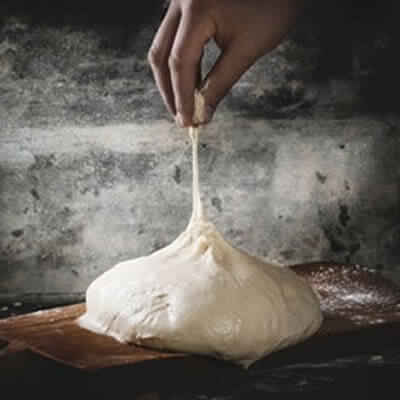 The Truth About Gluten
Gluten is the main structure forming protein it makes your bread dough stretchy and strong!
Gluten gives texture to baked goods!
Gluten is responsible for the nooks and crannies that capture butter in your English muffin.
Gluten is high in protein. Wheat gluten is about 75% protein and all-purpose flour is about 10% gluten.
Gluten is high in iron at a about 4% serving for vital wheat gluten
Gluten is made into seitan, which is a great meat substitute for those on plant based diets. It is high in protein and low in fat.
Gluten is a protein found in many whole grains such as wheat, barley, faro, rye, bulgur, and triticale.
Gluten allows bread to rise and hold the volume by trapping gas bubbles formed during fermentation.
Gluten is elastic and makes bread chewy.
Gluten retards moisture loss in baked goods creating a longer shelf life
Gluten keeps your cinnamon rolls light and fluffy.
Gluten has been consumed by humans for at least ten thousand years.
It is easy to blame gluten for many symptoms of tummy upset or weight gain. In the last decade many diet fads have emerged that promote a bread and gluten free lifestyle. For those of you who still love bread, gluten is not the enemy of all modern day illnesses. In fact, without gluten, one of our oldest known prepared foods would not have existed.
What is some gluten misinformation you've come across?
*celiac disease, gluten intolerance, and wheat allergies are serious issues in regard to consuming gluten and wheat products. We are not reducing the importance of a gluten free diet for those who suffer from any of the above.