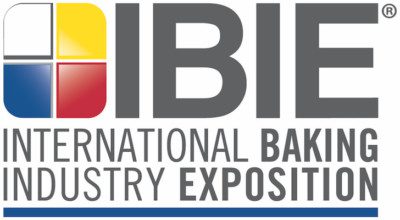 Held Sept. 7-11 in Las Vegas, the International Baking Industry Expo (IBIE) is the largest and most comprehensive baking industry event in the Western Hemisphere. Every three years, IBIE attracts more than 23,000 bakers from across the grained based food industry to see the latest advancements and developments in baking.
Attendees will have the chance to shop a global marketplace of more than 1,000 exhibitors, spanning the entire supply chain:
Baking equipment and technology
Ingredients, flavorings, spices and fillings
Packaging materials and systems
Refrigeration equipment
Sanitation equipment
Transportation and distribution
IBIE also features cutting-edge training at the IBIEducate program—the largest baking industry education program in the world. Featuring sessions spanning X tracks, participants will be able to gather new information, hear expert strategies, and learn about today's best practices for the baking industry. Sign up for the Education Pass and take full advantage of our series of sessions and tracks.
Artisan & Specialty Foods
Retail – Bakers & Decorators
Retail – Management
Retail – Sales & Management
Wholesale – Formulation/Product
Wholesale – Plant Operations
Wholesale – Process
Wholesale – Sales & Marketing
Whether you're on the exhibitor floor or at one of the special features, attendees will have the chance to network and share ideas with professionals across the full spectrum of baking. Make sure to add these special features to your show agenda:
All-American Tailgate Party
Best in Baking
Creative Cake Decorating Competition
Great American Pie Fest
PMQ Pizza Village
Fresh Take Talks
IBIE is supported by the American Bakers Association (ABA), BEMA and the Retail Bakers of America (RBA). The proceeds from the event are then invested back into the industry.
MAKE PLANS TODAY
September 7-11, 2019
Las Vegas Convention Center
Register here!