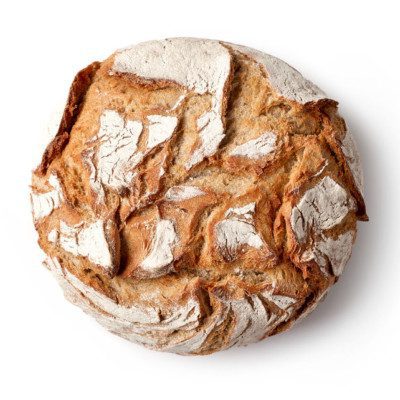 Clean Label Bread
---
What is Clean Label Bread?
Clean label bread means baking with simple, trusted, wholesome ingredients that are familiar to the consumer. It is a fast-growing trend, especially the younger generations who are looking for original, healthier and simpler products. This is creating a long-lasting customer adherence.1
Clean label breadmaking requires rethinking ingredients and even processing technology.
Once bakers identify traditional dough conditioners and flour improver replacers, they can focus on adjusting processing conditions such as dough temperature and cycle time at each step in the production line.
Origin
In industrialized countries, consumers are very interested in where the food they consume is sourced. They are seeking out food they identify as healthier, tastier and environmentally-friendly. Mintel and Innova Market Insights named 'clean label' a top trend in 2015. In this same year,  20% of consumers self-report as "heavy" users of clean label products.
How clean label bread is made
Currently, there is no absolute definition for clean label bread or any other clean label baked goods. Instead, the clean label concept implies several aspects, including the following:2,3
No added sugars, saturated fats and preservatives (e.g. sorbates and propionates) in product formulation
Elimination of genetically modified ingredients (e.g. corn syrups)
Use of natural and/or organic ingredients from sustainable farming (cane sugar, honey, milk, eggs, wheat)
Use of tree nuts, whole grains, pseudocereals and ancient (heritage) wheats (e.g., Kamut, spelt, emmer, einkorn)
Use of plant-based ingredients instead of animal-based
Use of enzymes to replace oxidizing agents, mono- and diglycerides, and emulsifiers DATEM, SSL
Typical formulation of clean label lidded bread
Ingredient
Baker's %

(based on flour weight)

Function
Wheat flour (white from hard wheat)
85.0
Gluten formation
Whole wheat flour
10.0
Flavor and fiber inclusion
Rye flour
5.0
Flavor and fiber inclusion
Water
43.5
Hydration and dispersion
Milk (pasteurized), cold
21.0*
Hydration, flavor and nutrition
Compressed yeast
7.0
Leavening, volume and texture
Honey
6.0**
Food for yeast and flavor
Salt
2.0
Flavoring
Vegetable oil
2.0
Lubrication and nutrition
Phospholipase
ppm level*
DATEM, SSL replacement
Glucose oxidase
ppm level*
ADA and potassium bromate replacement
Ascorbic acid
0.01
Gluten network reinforcement
Vinegar (11% acetic acid)
2.0
Natural preservative (mold inhibition)
Total
176.5
Total formula hydration: 63.0%
*Water content, 87%
**Water content, 20%
Actual amount depends on enzyme concentration and activity
Processing
Dough mixing: Incorporate dough ingredients at low speed for 2 min. Switch to high speed and continue mixing to full gluten development. This usually takes 8–12 minutes at a final dough temperature of 26°C (79°F).
Makeup:

Dividing
Rounding
Sheeting and moulding

Panning
Final proofing: Proof to reach ¾ full pan height at 38°C (100°F) and 75% RH. This usually takes 45–60 minutes.
Baking (at sea level): Bake the product with the lid placed on top at an oven temperature of 200°C (392°F) for about 20 minutes to an internal temperature of 95°C (204°F). Thermal profiling is recommended for proper control and optimum quality. Bake time is usually longer than open top bread.
Cooling: Remove product from pan and allow it to cool at room conditions to an internal temperature of 32°C (90°F). Cooling usually takes 60 minutes to reach final temperature.
Packaging or serving
Application
Formulating a clean label bread requires a thorough understanding of the ingredients used, how they interact with each other, and how these attributes affect the finished product quality.
In real high-speed breadmaking conditions, clean label ingredients, especially enzymes, are required to meet or even exceed the functionality of traditional dough conditioners. Key functionality involves:
Optimum gas production during fermentation stages
Optimum gas retention through the formation of a strong gluten matrix capable of withstanding expansion
Colloidal (foam) stabilization to prevent dough foam from collapsing during proofing or baking
Crumb softening for expected shelf-life
Mold growth inhibition
Maintain previous product characteristics (pH, moisture content, water activity)
References
The Institute of Food Technologists (IFT), Food Technology Magazine, Clearing Up Clean Label Confusion, https://www.ift.org/news-and-publications/food-technology-magazine/issues/2020/february/features/clearing-up-clean-label-confusion, February 2020, Volume 74, No. 2, Accessed 11 January 2021.
David F., Burken. Cleaning It Up—What Is a Clean Label Ingredient, Cereal Foods World CFW-60-2-0112, Cereals and Grains Association.
Cauvain, S.P., and Clark, R.H. "The Opportunities for Developing Improved Nutrition via Bakery Products." Baking Technology and Nutrition. Towards a Healthier World, John Wiley & Sons Ltd, 2019, pp. 119–152.