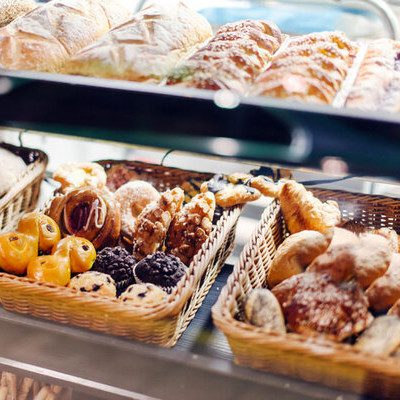 Bakery Management
---
What is Bakery Management?
Bakery management encompasses all activities intended to manage bakery operations. It may include but is not limited to the following 10 macro-processes:
Production planning and demand forecasting
Raw materials and ingredients supply
Production management
Engineering and maintenance
Plant personnel management
Continuous improvement
Quality assurance
Plant sanitation
Plant economics control, overall plant operation and financial reports
Support and strategic areas (R&D, bakery formulations)
All these processes must work closely in order to obtain the best results. Bakery management requires both experience and professional education. The best managers are those who listen, inspire and develop people to become future operation leaders.
How it works
The 10 macro-processes listed above can be broken down into several components to obtain a better idea of what they stand for:
Production planning and demand forecasting

Team work with Sales Department
Raw materials and ingredients supply

MRP (materials requirement planning)
Negotiations with suppliers (minimum order quantity, prices per lb or Kg, bulk or discrete amount deliveries, lead times based on bakery's needs, specifications)
Periodic purchasing (purchase orders, communication with suppliers)
Stock / inventory management (FIFO rotation, minimum stock according to internal policies, material's shelf life, and storage space available in racks)
Material receiving standards and procedures according to specifications established by R&D and QA
Production management (core activity within internal supply chain)

Materials and time efficiency (changeover time, total production time, downtimes due to equipment failures)
Product yield based on line speed and planned batches
Process waste
Product coding (manufacturing date, best before date, traceability coding)
Finished product delivery to Logistics Department
Engineering and maintenance

Operational assets management
Preventive maintenance
Corrective maintenance (urgent mechanical repairs, parts replacement, general interventions on essential production equipment to avoid line stoppages)
Equipment and parts purchasing
Participation in bakery engineering projects (new oven, new mixer, equipment overhauling, etc.)
Plant personnel management

Payroll
People training and education (bakery technology, handling of fire extinguishing devices, accident prevention, food safety and good manufacturing practices)
Leaders development
Promotion processes
Continuous improvement

Implementation of lean manufacturing tools at plant level (5S's, Six Sigma methodology, Total Productive Maintenance)
Participation in plant meetings to improve any condition in the production process (material- or equipment-related) that may impact productivity positively
Application of statistical tools to current processes in order to find improvement opportunities and take actions based on findings
Quality assurance

Specifications for raw materials (wheat flour, yeast, sugar, etc.)
Specifications for finished products (bread, buns, cakes, etc.)
Specifications for packaging materials (boxes, bags, etc.)
Lab analysis (moisture content, pH, water activity, nutrient composition, colorimetry, rheological assessment of doughs and batters)
Documentation, implementation and control of food safety management systems)
Participation in HACCP Team meetings
Responsible for internal and external (certification) audits on HACCP, GMPs, FSMA
Plant sanitation

Planning and execution of cleaning and sanitation activities on food and non-food contact surfaces (walls, floor, processing equipment, conveyor bands, etc.)
Pest management (indoor and outdoor environments)
Implementation and control of food safety management systems)
Participation in HACCP Team meetings
Plant microeconomics

Overall plant operation reports (daily, weekly and monthly)
Financial reports for top management
Manufacturing costs
Financial impact of waste
Plant performance review
Support and strategic areas (R&D, bakery formulations)

Product development
Bakery formulations development and approval
Ingredient technologies for sugar and fat reduction
Clean label solutions for chemical dough conditioners replacement
Testing of enzymes following standard procedures and execution of bake tests
Application
Proper bakery management becomes critical when operations become more complex as sales increase. As a bakery scales up, it needs more tools to better control costs, optimize equipment usage, obtain better prices due to higher volumes, etc.
When it is time to make a big change, bakery managers often hire consultants to prepare the necessary steps and establish the required macro-processes (such as those listed above) that enable the bakery to reach a new level of control over plant operations.
As bakery operations increase in complexity and size, a key thing is to keep things simple and practical.