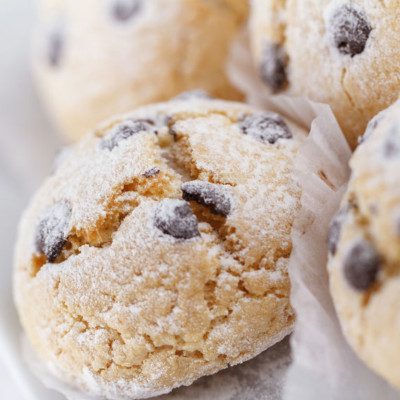 Sugar-free Baking
---
What is Sugar-free Baking?
Sugar-free baking involves replacing sucrose with low calorie or calorie-free sweeteners referred to as sugar substitutes.
These substances have a very intense, sweet taste. So, they are used in very small amounts to replace sugar and are often used with bulking agents.
Origin
Over-consumption of sugars and desserts, along with the the much publicized attention to obesity and high blood pressure in many populations, have prompted health conscious consumers to seek low sugar or no sugar foods.
Function
Sucrose performs multiple functions in baked goods by:1
Providing sweetness
Controlling moisture retention
Influencing air incorporation
Stabilizing air bubbles
Limiting starch swelling during baking
When formulating for sugar-free baking, it is important to find alternative ingredients which can mimic sucrose functionality and sweetness. Sucralose, the only non-calorie sweetener derived from sugar, is unique in its sweetening intensity and heat stability. Its usage in baking applications have provided consumers with a new generation of great tasting, healthy and reduced-calorie food products.2
The following table highlights sweetening power and other functional properties of sugar substitutes:1,2
Sweetener
Sweetness (relative to sucrose)
Comments
Saccharin
300

Can replace some of the sucrose
May leave a metallic aftertaste and lumpy texture

Aspartame
180-200

Not suitable for baking, it loses sweetness upon heating
May work in custards and puddings

Acesulfame
200

Used in baking
Leaves slight bitter aftertaste

Neotame
7000 – 13000

Developed specially for baking
No metallic aftertaste

Stevia
200 – 300

Commercial products are some form of rebaudioside A (not pure)
Often mixed with erythritol after processing
 Heat stable, doesn't caramelize or crystallize
Not useful in meringues

Sucralose
600

Useful in baking
Only natural sweetener

Erythritol
150

Good for baking with no aftertaste
Not a zero-calorie like artificial sweeteners
Applications
Despite their high sweetness compared to sucrose, sugar substitutes lack in their contribution to the body and texture of baked products. Bulking sweeteners, on the other hand, may result in products with a similar body but lack in taste and flavor.
No significant differences in chiffon cake firmness were found when 50% sucrose was replaced by a sucralose–erythritol mixture.3 When inulin was used to partially replace sucrose, no significant differences in firmness were observed.4
Using oligofructose, lactitol or maltitol as sugar replacers in muffins showed similar behavior to sucrose in terms of batter rheology and increased starch gelatinization temperature. Fructose and mannitol led to cakes of poor quality.5
Sweet bread made with saccharin, aspartame and acesulfame-K displayed comparable behavior to control bread. In biscuits, these sweeteners resulted in adverse effects in dough, addition of sorbitol reversed this effect.6
Nutrition
Consumption of high levels of sugars can raise the glycemic index and consequently leads to acute increase in postprandial plasma glucose and insulin levels, obesity and coronary heart disease in addition to dental problems.
Partial replacement of sugar with stevia or inulin in muffins reduced sugar release after 20 and 60 minutes of digestion. This effect was greatest when sugar was 100% replaced with stevia and/or inulin and was maintained for 120 minutes.7
FDA Regulations8
Sweetener
Regulatory status
Acesulfame

Potassium (Ace-K)

Approved as a sweetener and flavor enhancer in foods generally (except in meat and poultry)
Aspartame
Approved as a sweetener and flavor enhancer in foods generally
Saccharin
Approved as a sweetener only in certain special dietary foods and as an additive used for certain technological purposes
Neotame
Approved as a sweetener and flavor enhancer in foods generally (except in meat and poultry)
Certain high purity steviol glycosides purified from the leaves of Stevia rebaudiana (Bertoni) Bertoni
≥95% pure glycosides

Subject of GRAS notices for specific conditions of use

Sucralose
Approved as a sweetener in foods generally
References
Nip, W.K. Bakery Products: Science and Technology. Hui, H. (Ed.), Blackwell Publ. 2014, pp. 582.
Chapello, W.J. The use of sucralose in baked goods and mixes. Cereal Foods World, 1998, 43, pp: 716-717.
Akesowan, A. Quality of reduced-fat chiffon cake prepared with erythritol-sucralose as replacement for sugar. Pakistan J. Nutr. 2009, 8, 9, pp: 1383-1386.
Rößle, C., Ktenioudaki, A. & Gallagher, E. Inulin and oligofructose as fat and sugar substitutes in quick breads (scones): a mixture design approach. European Food Research and Technology, 2011, 233, pp: 167–181
Psimouli, V.  and Oreopoulou, V. The effect of alternative sweeteners on batter rheology and cake properties. J. Sci Food Agric. 2012, 92, 1, pp: 99-105.
Venkateswara Rao, J. and Indrani, D. Studies on the use of artificial sweeteners in sweet bread and biscuits. J. Food Sci. Technol, 1989, 26, 3, pp: 142-144
Gao, J., Brenna, M.A., Mason, S.L. and Brennan, C.S. Effect of sugar replacement with stevianna and inulin on the texture and predictive glycaemic response of muffins. Int. J. Food Sci. Technol. 2016, 9, pp: 1979-1987.
High-Intensity Sweeteners Permitted for Use in Food in the United States. https://www.fda.gov/food/food-additives-petitions/additional-information-about-high-intensity-sweeteners-permitted-use-food-united-states