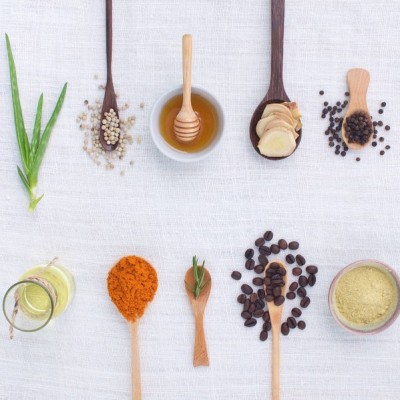 Organic Ingredients
---
What are Organic Ingredients?
Organic ingredients are food materials from animal or plant origin produced according to organic standards. In the U.S., these standards are established and regulated by the U.S. Department of Agriculture (USDA).
The goal of these ingredients is to provide more natural, high-quality ingredients that are free from chemical residues.
They are regarded as a healthy and environmentally-friendly option.
Especially, for consumers trying to avoid what they perceive as unhealthy food ingredients or processing methods.
Origin
The term "organic" was officially defined in the U.S. in 2002 following the Organic Foods Production Act of 1990 (OFPA).
Created by the U.S. National Organic Standards Board (NOSB), OFPA establishes standards, develops definitions and provides technical recommendations to the National Organic Program (NOP). This is a federal regulatory program within the Agricultural Marketing Service (AMS) of USDA.3
Materials banned in the production of these ingredients:1,2
Plant-based
Animal-based

Artificial fertilizers and sewage sludge
Synthetic pesticides
Herbicides
Additives
Genetic manipulation (GMO)
Food irradiation

Antibiotics
Growth hormones (e.g. recombinant bovine somatotropin or rBST)
Use of veterinary drugs is kept to a minimum
Food irradiation
Genetic manipulation (GMO)
How are they certified?
In order to claim an ingredient as organic, it must meet USDA organic standards. Also, the producer needs to go through a certification process. The USDA sets standards for livestock, crops, and multi-ingredient foods. These standards are codified in 7 CFR Section 205. The USDA is the government agency that certifies organic food.
In this process, a USDA certifying agent first inspects the facilities where the food is grown and processed. Then, they determine whether organic standards are being met. If so, the producer can to label food products with the organic seal.3
The organic certification agency approves all packaging, artwork, sanitation, chemicals and pest control. Once approved, businesses receive registration and a business license for a $2,600 fee. The whole process can take from 12 to 16 weeks.
How is an organic product labelled?
For ingredients and finished products foods to be labeled "organic," they have to fit one of the four official definitions listed by USDA. This table shows the different definitions:2,3
| | | |
| --- | --- | --- |
| Organic term | Definition | Labeling allowed |
| 100% Organic | All ingredients of the finished product are certified 100% organic. | |
| Organic | 95% of finished product ingredients meet organic criteria. | |
| Made with Organic Ingredients | 70% of the finished product ingredients meet organic criteria. | "Made with Organic Ingredients" |
| Contains Organic Ingredients | Less than 70% of the finished product ingredients meet organic criteria. | May only list organic ingredients on the information panel. |
* The USDA organic seal indicates if a product is at least 95% organic.
Application in bakeries
Bakery ingredients that can be partially or totally "organic" include:
Cereals and grains flours
Vital wheat gluten
Milk, nonfat dry milk, butter
Egg and egg products
Sugar (sucrose) from beet and cane
Honey
Spices
Raisins
Meat-based ingredients
Organically-produced ingredients allow bakers to offer products that bear the logo. As a result, this increases the product's perceived value among consumers.
It is debatable whether these ingredients taste better or are more nutritious than their traditional counterparts. Evidence does not seem to be conclusive, and seems to depend on consumers preferences and perceptions. To date, organic ingredients are typically more expensive and still lack consistency in product quality, mainly due to environmental factors.
Organic bread production
Regulation
The  FDA has not provided an official definition or standards for organic ingredients. However, Poultry, meat and eggs are regulated by the Food Safety Inspection Service of USDA (FSIS).4
The FDA indicated in press releases that "natural" means that nothing artificial or synthetic, including all color additives, regardless of source has been included in, or added to the food.4
References
International Food Information Service (IFIS Publishing). "O." Dictionary of Food Science and Technology, 2nd Edition, John Wiley & Sons, Ltd., 2009, p. 305.
Blair, R. "The Shift to Organic Food." Organic Production and Food Quality. A Down to Earth Analysis, John Wiley & Sons, Ltd., 2012, pp. 1–11.
Brown, A. "Food Selection." Understanding Food Principles and Preparation, 5th Edition, Cengage Learning, 2015, pp. 16–19.
Sanchez, M.C. "Misbranding." Food Law and Regulation for Non-Lawyers. A US Perspective, 2nd Edition, Springer International Publishing AG, 2018, pp. 112–124.