Yeast
---
What is Yeast?
Yeast
promotes alcoholic fermentation, consists largely of cells of a fungus (as the saccharomyces, Saccharomyces cerevisiae), and is used as a leavener in baking.  It gives the characteristic flavor in bread and other yeast-leavened products. Dry, compressed, and cream yeast are all used in baked goods.
Function
Yeast has three functional roles.
Carbon dioxide is generated as a result of the breakdown of fermentable sugars in the dough. The carbon dioxide creates gas bubbles in dough within the protein matrix allowing it to rise.
Dough maturation occurs by the chemical reaction of yeast-produced alcohols and acids on protein of the flour, and by the physical stretching of the protein by carbon dioxide gas. This results in the light, airy physical structure associated with yeast-leavened products.
It gives the characteristic flavor in bread and other yeast-leavened products.  It is activated with moisture and carbohydrates.  It is most active at 95-104 oF (35-40 oC) 1 and is inactivated at 131 oF (55 oC).
Compressed-yeast
Compressed-yeast is similar to creamed yeast with most of its liquid removed, known as "cake yeast" in the consumer market. It has 30-34% total solids.
Dry Yeast
Dry-yeast is the most common to non-commercial bakers; usually needs to be rehydrated before use. a) Instant dry-yeast contains more live cells than b) active dry-yeast, which does not need to be rehydrated before use. c) Rapid Rise produces more carbon dioxide resulting in faster proofing, usually a form of instant dry yeast.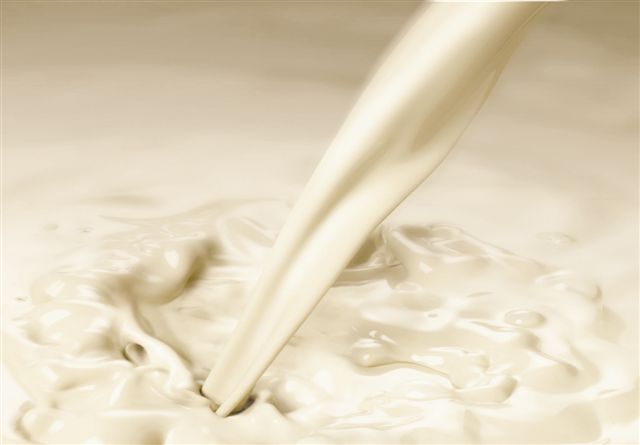 It has at least 97% total solids.
Cream Yeast
Cream-yeast is a suspension of yeast cells in a liquid. Its primary use is in industrial bakeries with special high-volume dispensing and mixing equipment. It is not readily available to small bakeries or home cooks. It has 15-20% total solids.
Production
Yeast production is a lengthy and multi-step process. It can be divided into four basic steps. In order, these steps are:
Molasses and other raw material preparation.
Culture or seed yeast preparation.
Fermentation, harvesting and filtration.
Packaging. This process takes approximately 5 days from start to finish.
References
Cauvain, Stanley P., and Linda S. Young. Technology of Breadmaking. New York: Springer, 2007. P360.