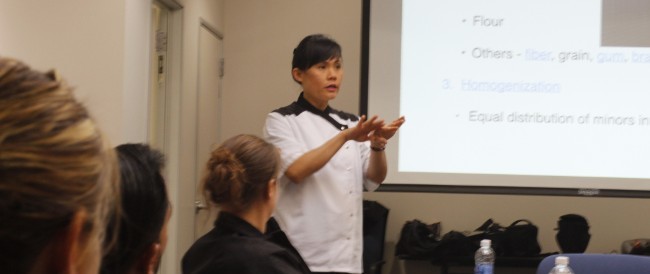 If you really want to succeed with your career or company, you can't just keep doing the same things. You need to improve, try new things, and learn how the experts do it—so you can do it better.
That's why at BAKERpedia we're committed to providing education and community for the commercial baking industry. That's why we've launched a year's worth of opportunities for you to improve the baking world. Check it out.
Commercial Baking Bootcamps
Build your skills with these hands-on learning experiences to provide solutions to technical problems. Taught by Dr. Lin Carson and Dr. Jayne Bock, these two day trainings cover essential and trending topics.
Growth Hacking Seminars
Come for the Bootcamp, stay for Growth Hacking that promises a wide variety of baked goods for you to taste! These one-day seminars are presented by baking experts to gear bakers for growth using new ingredients and equipment. We'll cover key topics of the industry in a collaborative environment. Walk away with innovative and practical solutions.
Digital Academy
BAKERpedia and AIB International are offering a series of online courses to help you be recognized as a baking professional. Pick a bundle that matches your focus and learn at your own pace.