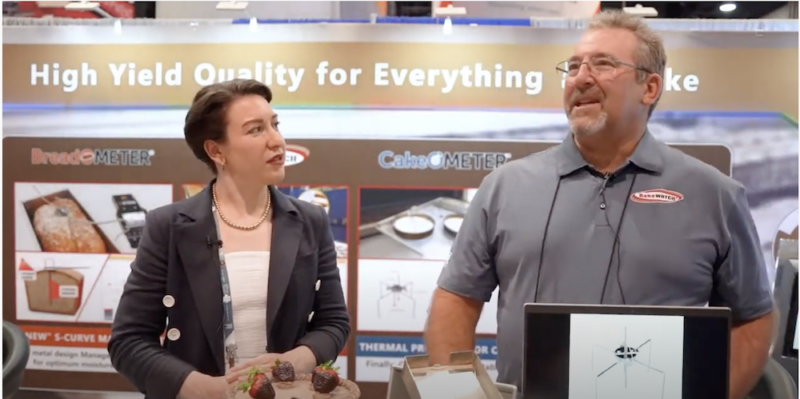 For bakers hoping to reduce product loss and achieve an optimal finished product, measuring temperature and collecting data during the bakeout phase is vital. Last month, at the Baking Expo in Las Vegas, I got the opportunity to speak with Mark Waterman, Product Manager at ECD BakeWATCH, about the company's flagship thermal profiler, its new software features, and why thermal profiling is so important for bakers.
Get precision with thermal profiling
Because baking involves many stages like proofing, baking, and freezing, thermal profiling allows bakers to read and analyze the change in temperature within a product as it goes through these stages. Not to mention thermal profilers also help improve product texture, quality, and shelf life by monitoring yeast kill, bake out zone, product temperature arrival, and color development.
Performing a thermal profile, and understanding what is happening in the oven, is critical to controlling the quality of the product. Bakers and food producers aiming to quantify and repeat processes to maximize quality would benefit from utilizing thermal profiling in their processing.
If you want to learn more, watch the complete interview