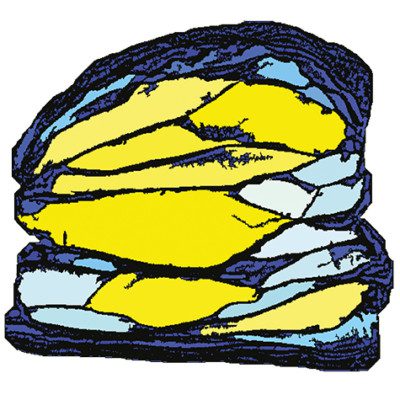 C-Cell
---
What is C-Cell?
C-Cell is a baked product analyzer used to objectively quantify key features that relate to raw material quality or process conditions. Used by all stakeholders in the wheat, flour and baking industries it provides a common language when defining crumb structure:1
Wheat breeders: test new varieties to confirm bread making potential at the earliest possible generation
Flour millers: ensure flours meet the consistent quality
Bakers: use as a quality control tool providing real time data, allowing small changes to optimize recipes and process conditions
Ingredient suppliers: utilize C-Cell's ability to generate large amounts of data to fast-track new developments
Bakery equipment manufacturers: show precisely how changes in equipment design impact the cellular structure of baked products
Academic research groups: further the understanding of cereal science
Origin
C-Cell's origins were first defined as part of a privately funded research program between Campden BRI and Warburtons bakers in 2000 looking at machine vision to quantify crumb structure. In 2001 Calibre commercialized this research and launched the first monochrome system.
How does it work?
The C-Cell digitally captures an image of a sliced section of a bread or cake product. It then digitally analyzes the image for critical crumb attributes such as cell size, structure, color, uniformity, while comparing it to standard crumb scores.
Application
C-Cell must be calibrated upon switching on. This is a 2-minute procedure.
The sliced product is placed in the sample drawer. It is important the slice has a clean cut and the surface being imaged is level with the top of the draw (12mm)
A high definition image (monochrome or color, depending on model) is taken.
The image (2 images for color) is analyzed in a bespoke program that creates the following sub-groups:

Dimensions
Shape
Cell Size
Elongation
Color
In total Cell will measure:
Monochrome: 48 parameters
Color: 60 parameters
All "raw" images and batch analysis results are saved. Processed images / Print reports / exported spreadsheets are optional items to save.
Examples of processed images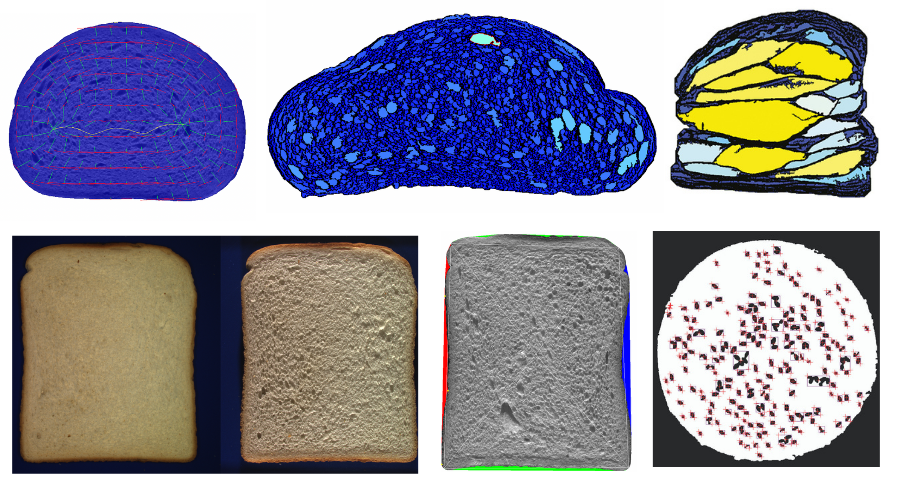 Sample Report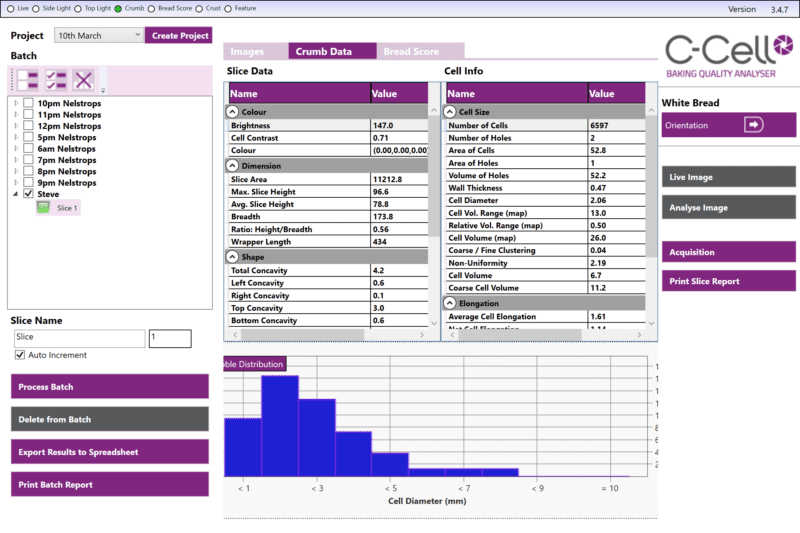 AACC International Method 10-18.01.2
Switch the instrument and computer on, leave for 30 minutes before using  to allow system to warm up.
Calibrate using the single or double calibration card.

Monochrome uses 1 solid grey image.
Color uses 2, solid grey and ramp card on reverse.

Place sample slice in drawer, making sure:

Orientation is set to correct direction.
Slice has clean cut surface.
Surface being imaged is level with top of draw (12mm)
Snap image(s) and save to file or add to batch.
Analyze sample or batch and save data.
Define what information is required in print format or Excel file.
Sub Groups
Each sub-group contains several parameters.
Dimensions

Slice area
Max Slice height
Average Slice height
Breadth (Width)
Ration (Height:Width)
Wrapper length (Circumference)
Shape

Total Concavity
Left Concavity
Right Concavity
Bottom Concavity
Left Break
Right Break
Left Break Height
Right Break height
Left Break Depth
Right Break Depth
Left break position
Right Break position
Top left shoulder
Top right shoulder
Bottom left roundness
Bottom right roundness
Cell Size

Number of Cells
Number of Holes
Area of Cells
Area of Holes
Volume of holes
Wall Thickness
Cell Diameter
Cell Vol. Range (map)
Relative Vol. Range (map)
Cell Volume (map)
Coarse / Fine Clustering
Non-Uniformity
Cell Volume
Coarse Cell Volume
Elongation

Average Cell Elongation
Net Cell Elongation
Cell Angle to Vertical
Cell Alignment
Vertical Elongation
Degree of Circulation
Circulation Horizontal Offset
Circulation Vertical Offset
Curvature
Color

Brightness
Contrast
Crumb color (L*a*b*)
Crust color – Top
Crust thickness – Top
Crust color – Left
Crust Thickness – Left
Crust Color – Right
Crust Thickness – Right
Crust Color – Bottom
Crust Thickness – Bottom
References
Cauvain, S.P. .The C-Cell image analysis system for objective measurement of bread quality. Proceedings of the ICC-SA/SACB Bread and Cereal Symposium, Johannesburg, South Africa ,2004, pp: 396-402.
AACC Method 10-18-01. Measurement of crumb structure of baked products by C-Cell. Baking Quality. AACC Approved Methods of Analysis, 11th edition.