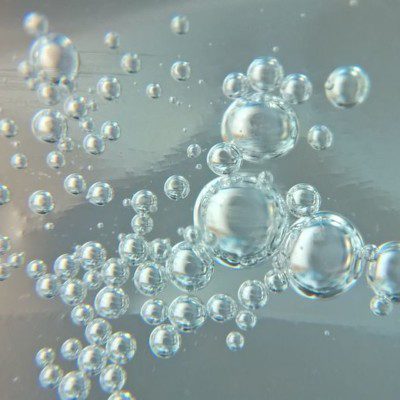 Hydrogen Peroxide
Also known as hydrogen dioxide or dihydrogen dioxide
---
What is Hydrogen Peroxide?
Hydrogen peroxide (H2O2) is recognized as the simplest peroxide. It is a slightly viscous liquid and is formed of two hydrogen atoms and two oxygen atoms.
The main of use of H2O2 in the food industry is as a:1
Bleaching agent
Dough conditioner
Origin
Hydrogen peroxide was first produced by Louis Thenard in 1818 through the reaction of barium peroxide and nitric acid. Later on, the production of hydrogen peroxide was refined with the use of hydrochloric acid and barium sulphate, produced by the precipitation of sulfuric acid with barium.
In 1984, a new vacuum distillation process was introduced for the production of pure H2O2 (100%).2
 Function3,4,5
Hydrogen peroxide serves several purposes in the food industry, such as:
Oxidizing and reducing agent: mainly for stabilizing eggs, egg whites and egg yolks via reacting with catalase enzyme.
Bleaching agent: by improving the color of food products such as flour, edible oil, egg white, among others.
Dough conditioner: via oxidizing sulfhydryl groups and forming disulfide bridges increasing, increasing the strength of the gluten network.
Removal of sulfur dioxide: mainly in wine, corn syrup and starch.
Increasing water binding: by increasing water absorption, reducing dough stickiness and stabilizing gluten network.
Commercial production1
Production of hydrogen peroxide follows the anthraquinone process, as described below:
Hydrogenation of 2-ethyl anthraquinone (EAQ) to 2-ethyl anthrahydroquinone (EAHQ) in a reactor using hydrogen gas and a catalyst.
Oxidation of EAHQ using oxygen from the air to produce H2O2.
Purification: using a resin bed to remove organic compounds.
Concentration to 70% (w/w) v in a vacuum distillation column.
Recovery using  a dryer to adjust water content followed by recycling back to the hydrogenation reactor.
Application3,6
Stabilizer and oxidizing agent for egg products such as egg whites and egg yolks
Color improver for edible oils
Gluten network stabilizer and dough conditioner as well as water absorption capacity enhancer
Elimination of sulfur dioxide in several food products such as wine, starch and corn syrup
Summary of hydrogen peroxide applications and dosage limits in foods as established by the FDA:4
| | | |
| --- | --- | --- |
| Food | Maximum Dose | Use |
| Dried eggs, dried egg white and dried egg yolks | 10% | Oxidizing and reducing agent |
| Corn syrup | 0.15% | Reduction sulfur dioxide levels |
| Wine vinegar | Amount sufficient for the purpose | Removal of sulfur dioxide |
| Emulsifiers containing fatty acids esters | 1.25% | Bleaching agent |
FDA regulations
Hydrogen peroxide is generally recognized as safe by the Food and Drug Administration (FDA).6
References
Intratec. Hydrogen Peroxide Production Process – Cost Analysis – H2O2 E11A. Intratec Solutions LLC, 2019, pp. 8-9, https://books.google.co.ve/books?id=aEuwDwAAQBAJ&printsec=frontcover&dq=hydrogen+peroxide&hl=es-419&sa=X&ved=0ahUKEwjuzfbIjsbpAhXQdN8KHclZAaMQ6AEIJjAA#v=onepage&q=hydrogen%20peroxide&f=false . Accessed 21 May 2020.
Abdollahi, M., and A. Hosseini. "Hydrogen peroxide." Reference Module in Biomedical Sciences, from Encyclopedia of Toxicology (2014): 967-970.
Stanga, Mario. Sanitation: cleaning and disinfection in the food industry. John Wiley & Sons, 2010.
Stadelman, William J., Debbie Newkirk, and Lynne Newby. Egg science and technology. CRC Press, 2017.
Cauvain, S. P. Breadmaking: improving quality. Elsevier, 2012, p. 487.
U.S. Department of Health and Human Services." Direct Food Substances Affirmed As Generally Recognized As Safe".Title 21 Code of Federal Regulation, pt. 184. September  2019. Available at https://www.accessdata.fda.gov/scripts/cdrh/cfdocs/cfCFR/CFRSearch.cfm?fr=184.1366&SearchTerm=hydrogen%20peroxide. Accessed 21 May  2020.