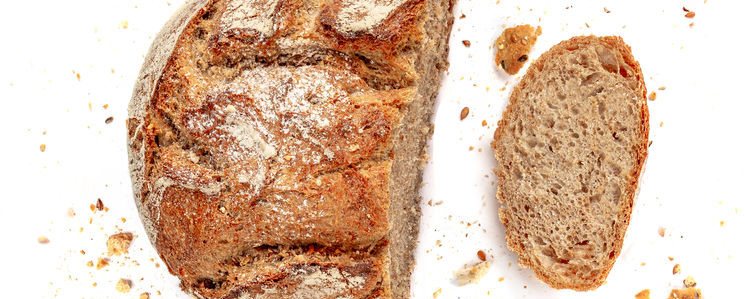 You're not alone. Products with natural and simple labels are in greater demand than ever, and it looks like clean label products are sticking around for awhile.  At first, it may seem overwhelming and difficult to remove ingredient standards from formulas. But fear not, it can be done! First things first,
What is a clean label?
Well, there's no FDA definition, but it generally fills these criteria:
A simple and short ingredient list
Ingredients that are "all natural" and contain no chemicals, no artificial preservatives, color agents, or flavor agents
Minimally processed ingredients
Ingredients that are easy to understand
Ingredients that appear in your kitchen cupboard
How do I do that?
First, remove chemical ingredients such as common emulsifiers and artificial ingredients. Here are a few examples of ones to stay away from:
ADA
potassium lodate
calcium peroxide
benzyl peroxide (flour bleaching agent)
emulsifiers (DATEM, sodium stearoyl lactylate, calcium stearoyl lactylate, ethoxylated mono- and di-glycerides, PGME, polysorbate, mono- and di-glycerol, etc.)
calcium propionate
sorbic acid
artificial flavor agents
artificial color agents
partially hydrogenated oil
high fructose corn syrup (HFCS)
Then, find natural alternatives that get the job done
With a big consumer focus on clean label, the baking industry has been working hard to find solutions. Part of it involves adjusting the process, like longer fermentation times to help with dough development. However, most of it hinges on ingredients. From natural mold inhibitors like cultured wheat, to natural dough conditioners in the form of enzymes, to alternative emulsifiers, it is possible to create a quality, delicious clean label product.
Want to learn more about innovative ingredient solutions for clean labels?
Come hear me speak at the Clean Label Conference by Global Food Forums, March 25-36 in Itasca, Illinois! It's the industry's only product development event dedicated to providing practical, impartial, "how-to" formulation advice to R&D and applied food scientists striving to create simplified ingredient labels.
Other presenters at the conference include:
Clean Label: Shifting Consumer Perceptions and Evolving Innovation by Lynn Dornblaser, Director of Innovation & Insight, Mintel
Successes and Challenges of Clean Label in Food and Beverage: An Industry Perspective by Philippe Rousset, Ph.D., White Coffee and Creamers Technology Lead, Global Clean Label Strategic Network Leader, Nestlé Product Technology Center Beverage
Clean Labels – Don't Forget Your Chemical Hazards by Grace Bandong, MSc, Global Scientific Strategy Leader, Contaminants, Eurofins Food Integrity and Innovations
Dietary Fibers, Cleaner Formulations & the New Nutrition Facts Labels by David Plank, Ph.D., Managing Principal, WRSS Food & Nutrition Insights/Sr. Research Fellow, Dept. of Food Science & Nutrition, University of Minnesota
Rethinking Formulation Approaches for Simplified Ingredient Statement and Cleaner Labels by Webb Girard, MSc, Director of Technology, CuliNex, LLC
Hydrocolloids: Clean Label Tools for Plant-Based Formulating by Nesha Zalesny, MBA, Technical Consultant, IMR International
Traceability & Transparency: Steps to Meet Consumer Expectations for a Clean label Product by Mark Haas, CEO, The Helmsman Group
Hurdle Technology: Multifactorial Food Preservation for High Quality Foods by Jairus R. David, Ph.D., Principal Consultant, JRD Food Technology Consulting, LLC
Innovations in Dairy Based Ingredients for Clean Label Solutions by  Rohit Kapoor, Ph.D., Vice President, Product Research, National Dairy Council
Plus: 21 fifteen-minute Technology Snapshots on New Clean Label Ingredients