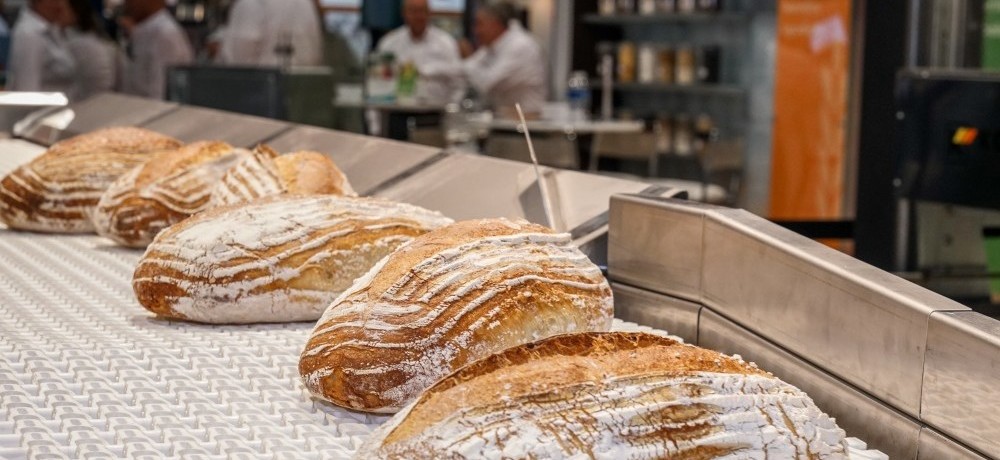 Brought to you by IBIE
Every three years, the entire baking community comes together at IBIE to experience new technology, access best-in-class education, find inspiration and connect with important resources. Because this is the venue where baking professionals in all roles and from every industry segment join together, the progress that originates at IBIE helps to shape the future of the global grain-based foods industry.
IBIE 2019
As bakers and suppliers, the planning committee behind IBIE understands the significance of this event, especially as our industry and our community continue to grow. We strive to deliver additional value to our attendees and exhibitors with each edition of the show and we are proud that IBIE 2019 offers additional show features — bigger opportunities to learn, connect and explore a broader range of topics and solutions.
Bigger learning opportunities come in the form of the world's broadest baking education program, IBIEducate, which offers more than 100 seminars and hands-on training sessions covering everything from the art of artisan baking to automation and technology trends in bakery production. We've also responded to attendee feedback with the addition of a full day of education sessions to this year's programming, which takes place on Saturday, September 7. While visiting the show floor, take advantage of spontaneous education opportunities including the Fresh Take Talks (a popular returning feature) and the all-new RBA Bakers Center, which offers live demonstrations from some of the biggest names in baking.
Baking trends: artisan
The IBIE committee takes great care to bring the topics and trends that matter most to our industry forward, which is why you'll find a special focus on artisan baking at this year's event. You can access expanded artisan education content and make sure to explore the two new artisan marketplaces on the show floor, presented in partnership with Puratos and Bread Bakers Guild of America, respectively.
The global baking industry
We are also presenting a broader view of the global baking industry on the show floor. We've partnered with iba to bring Virtual Bakery Tours to IBIE, with enhanced content from wholesale bakeries. Put the virtual reality headset on and take a behind-the-scenes look at unique artisanal and industrial bakeries in the U.S., Greece, Germany, Austria and several other locations. Speaking of the global baking industry, IBIE has been busy visiting other baking industry events around the world this year and spreading the word about IBIE 2019. As a result, we are excited to welcome larger delegations of baking professionals from India, South America, the Middle East and Asia to this year's event.
Lastly, we would like to thank the dedicated volunteers from our sponsor organizations, the American Bakers Association (ABA), The Bakery Equipment Manufacturers and Allieds (BEMA) and the Retail Bakers of America (RBA). Your many hours of hard work and annual planning are what make this incredible show possible. Thanks also to the IBIE staff, mdg and SmithBucklin, as well as all those who support IBIE and our sponsoring organizations. We could not execute our spectacular Expo without you.
Learn more and plan for IBIE 2019 at www.ibie2019.com