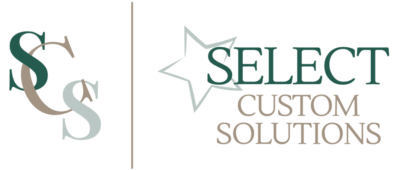 Whether sweet or savory, fresh or frozen, the best baked goods come from the best ingredients. Experimentation and innovation are essential in keeping up with industry trends and consumer preferences. The bakery industry can face challenges when rapid price changes for fundamental ingredients occur. Variables in the egg and milk-based powder markets, paired with continuous innovations in the bakery industry, mean suppliers need to generate forward-thinking solutions that go beyond the current trends.
At Select Custom Solutions, our customers are at our core. Working with us gives our customers direct access to a team of experts ready to assist with unique production and nutritional needs, design innovative products, and provide industry-leading services and support. 
Select Custom Solutions offers product lines specifically for the bakery industry including Bakigen bakery ingredients, PZ dough conditioners, and Reddi-Sponge dough developers to help our customers create the perfect balance of product performance, modernization, and quality.
Request a sample on our website to try one of our branded ingredients. 
Bakigen® Bakery Ingredients
Select Custom Solutions offers an extensive range of ingredients and blends for the bakery industry, including low-carb, milk replacers, egg white and whole egg alternatives, protein blends, specialty blends, and bulk bakery blends. 
With state-of-the-art ingredient technology and skilled onsite food technologists, Select Custom Solutions can formulate to enhance nearly any bakery application. 
Whether enhancing an existing formulation or customizing for a specific application, our customers can rely on high-quality, consistent products and services.
Benefits
Enhances browning

 

Improves structure and texture
Provides similar functionality to eggs
Increases batter viscosity
Decreases moisture loss during baking
Boosts emulsification
Offers fat replacement properties

 
Bakigen Product Lines
Liquid whole egg alternatives
Powdered whole egg and egg white replacers
Nonfat dry milk alternatives
Whole milk alternatives
Applications
Donut ingredients
Complete baking mixes
Protein blends
Low-carb blends
Batters (cakes, brownies, muffins, waffles, pancakes, etc.)
Doughs (cookies, pastries, breads, tortillas, etc.)
Bakigen Product Spotlight
Bakigen CarbCut gluten-free flour
The on-trend, better for you, Bakigen® CarbCut gluten-free flour addresses growing consumer concerns with carbohydrates by tapping into SCS's expertise in protein functionality and formulation. Bakigen CarbCut reduces carbohydrates and increases proteins in any baking application. Substitute this highly effective gluten-free flour in your formulation for net carbohydrate reduction and a protein boost in cakes, cookies, donuts, and more.
Functionality
60% (or greater) net carb reduction compared to flour and gluten free flour ingredients
Good source of protein
Good source of fiber
Neutral color and flavor
Tested and proven to work in cakes, cookies, brownies, muffins, pie crusts, donuts, flat breads  
Processing Recommendations
Best in low ratio sugar applications
1:1 replacement in standard gluten-free formulas
Expect slight liquid modification in wheat-based flour formulas
Bakigen Egg Replacers and Alternatives 
Bakigen® egg replacers and alternatives are functional formulations made to improve batter stability, texture, and crumb strength. Utilizing egg replacers or alternatives mitigates egg market fluctuation and removes an egg allergen from your label. Bakigen egg replacers and alternatives often result in cost-savings and cholesterol reduction in bakery applications. 
Bakigen 1061 
Applications: cookies, pound cakes, muffins, pancakes, waffles, cakes, brownies

 

Liquid whole egg replacement: up to 100% (25% Bakigen, 75% water)
Dry whole egg replacement: up to 100%

 

Ingredients: whey protein, faba protein, wheat protein, lactic acid

 
Bakigen 1751 
Applications: cakes, muffins, cookies, Danish, pastries, etc.

 

Liquid whole egg replacement: up to 100% (10% Bakigen, 75% water, 15% flour (bakers %))
Dry whole egg replacement: up to 100%
Ingredients: Whey protein
PZ™ Dough Conditioners
PZ dough conditioners are simple, effective ingredient blends designed to save considerable time and money without sacrificing flavor, quality, or consistency in your dough. 
With PZ, your dough stays soft and kneadable, creating a highly extensible dough, making it possible for you to spend less time handling, stretching, and rolling. 
PZ dough conditioners adapt to your organization's needs, even allowing a margin of error for less experienced staff. 
Endorsed by the World Pizza Champions, PZ dough conditioners speed up gluten development and make the perfect pairing for hand-tossed or sheeted pizzas in traditional pizzerias, ready-to-bake convenience stores, fast-casual pizza operations, and frozen pizza manufacturers. Assembling outstanding dough is easy with PZ. 
Benefits
Simple addition with no other formula adjustments
Reduce snapback and 'buckiness'
Cutback on dough relaxation time
Minimal ingredients including wholesome dairy components
Applications
Pizza Crusts: thick or thin wheat-based crusts (fresh, refrigerated, or frozen)
Tortillas: traditional, wheat
Reddi-Sponge® Dough Developers
Reddi-Sponge dough developers help create delicious, consistent bakery products with enhanced crumb structure and longer shelf life. 
The Reddi-Sponge® line adds richness, increases customer appeal by improving volume and texture, is wholly adaptable to any facility and equipment, works in a wide variety of fresh and frozen yeast-raised bakery goods, and offers flexible formulations, including dairy-free and clean label to meet any demand. 
Used worldwide in artisan and old-world breads, Reddi-Sponge simplifies the baking process by reducing the fermentation and floor time without sacrificing quality or flavor. 
Benefits
Promotes increased flavor and color via added milk solids
Extends shelf life
Relaxes dough and improves machinability
Enhances texture, crumb structure, and volume
Applications
Frozen doughs
Breads (wide variety)
Rolls
Sweet yeast doughs
Bagels
Specialties (croissants, pita, yeast-raised donuts)
Other Select Custom Solutions Notable Brands
Cornerstone® Protein Products, Keystone® Stabilizer Systems, Capstone® Anti-Caking Agents, Darigen® Select Specialty Powders
Contact Us
Website: www.selectcustomsolutions.com
Email: [email protected]