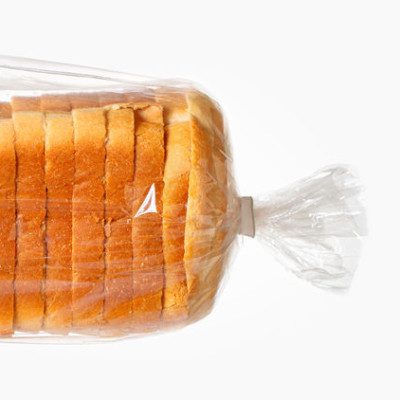 Packaging Equipment
---
What is Packaging Equipment?
Packaging equipment is a vital component of bakery operations. In high speed bakeries, they are used for bagging and wrapping baked goods mostly in polyethylene bags. Customer preference for quick/easy opening and reclosing of the package has greatly influenced the development of closure systems for bread, rolls and buns bagging.
Bagging bread and baked goods serves to:
Create a partial seal to prevent ingress of insects or other contaminants
Prevent absorption of moisture from environment
Retain moisture in the product
Retain aromas or flavors
Prevent aroma migration from the surrounding environment to the baked goods
Provide a display for advertising and labeling purposes
Ease product handling (boxing, palletizing and shipping)
How does it work?
Automatic bagging and wrapping equipment enclose sliced loaves of bread in bags. Typical bags are low density polyethylene plastic, 1 mm thick, and open at one end (ponytail design). Some bakeries double wrap variety breads with an inner wrap prior to bagging.
Depending on how the product and packaging material are put together, two types of bagging and wrapping systems are available:
Equipment in which product is pushed into the bag
Equipment in which the bag is pulled over the product
Wrapping equipment
Wrapping is achieved by cutting a piece of plastic film, forming it into a tube around the product.
A length of wrapping material is drawn or fed through a reel or  cut off. The product is pushed into and the ends and folded around the product to form a "tube" where its open ends are  tucked in and sealed by heat seals.1
Bagging equipment
Bread can be bagged by using wickets or stacks of bags. A bag is blown open by air and a scoop enters the open mouth, expands, grips the bag, and pulls it from the wicket over a properly positioned loaf. The open end or bag mouth is gathered together to form a neck that is closed by using a wire twist-tie or a plastic-clip.1
Wire twist-tie closure
Bag-closing equipment can run at 60–100 packages per minute. Wire ties are typically 4.0 inches (10.2 cm) long. The wire is wound over replaceable reels or cut-offs of a certain length, providing thousands closures per reel that keep up with the line speed. The wire is cut to required length as it is attached to the bag's neck. Colors are available for coding and traceability purposes.
Wire ties are available with all-plastic, laminated plastic/paper, along with all-paper covers over the wire core. Frequent maintenance should ensure laminations are intact and do not separate from the bare wire to expose sharp edges.2
Plastic-clip closure
This bag-closing equipment runs at 100–130 packages per minute. These closures are also wound over reels that provide several thousands of closures per reel. Imprinting can be done on the plastic clip to provide information about price or ''sell by'' date.
Plastic-clip closures are produced from resilient polystyrene. Their aperture size can form an almost airtight package to help preserve products' shelf-life. Clips are also available in colors for coding and traceability.2
Application
Aspects to consider when buying packaging equipment:
Maintenance requirements (e.g. lubrication, repair, replacement of mechanical parts)
Amount of product waste generated
Hygienic design
Cleanability
Crumb collection system
Level of automation required
Human-machine interfacing
Pneumatic requirements (bag opening by air jetting)
Speed (units per minute) must be balanced against production line needs
Static versus moveable design
Excess capacity for future demand growth
Acquisition and commissioning costs
Production checks for bagging equipment:
Bag integrity
Timing between product/bag pushing or pulling
Bag fit
Loaf volume (size)
Loaf thickness
Product shape
Absence of sharp edges that may tear the bag
Orientation and positioning of product at inlet
Gap between loaf slices
Adjustments to bagging settings
Bagger adjustments rely on basic operational factors, these are:
Air supply (pneumatic system): cleanliness, pressure and flow direction
Packaging and machine settings: scoop size, width of side guides, conveyor speed
References
Paine, F.A. "Packaging Machinery." A Handbook of Food Packaging, 2nd edition, Springer Science+Business Media Dordrecht, 1992, pp. 126–131.
Good, G.E. "Closures, Bread Bag." The Wiley Encyclopedia of Packaging Technology, 3rd edition, John Wiley & Sons, Inc., 2009, pp. 284–285.