Dora Schwebel
---
Dora Schwebel was a baker and business woman, who built her company from her kitchen, through the Great Depression, into a "Million-Dollar-Bakery." She is remembered for her quality  baking standards, customer service and strong spirit. Her efforts earned her a place in the Baking Hall of Fame, while her company continues to thrive today.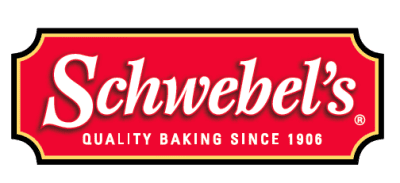 Schwebel's Beginnings
Dora emigrated to the U.S. from Poland in 1900, 13-years-old and with an eighth grade education. A few years later she married Joseph Schwebel – also a Polish immigrant. The two settled in Campbell, Ohio and started a baking business. It was a fresh start for Joseph after a failed partnership. Dora said she would be his new and only business partner.
The couple's bakery started on a small scale. They baked around 40 loaves a day and sold them door-to-door. By 1923 there was a small Schwebel bakery, producing 1,000 loaves per day, and six delivery trucks.
Hard Times
Dora faced hardship in 1928, when Joseph died suddenly from appendicitis and left her with six children to raise. Rather than listening to the pleading of her friends and suppliers to sell the business she had built with her husband, Dora pressed on. Then just one year later, the stock market crashed and the Great Depression began. Once again, Dora kept her business alive. Persuading her suppliers to accept credit – on the promise she would scrub mill floors on her hands and knees if she didn't make it – Dora negotiated deals that kept the bakery open. And it paid off. The Schwebel bakery thrived through the Depression, doubling sales. The company expanded to a bigger bakery and two new facilities through 1941.
Her Legacy
Dora opened up her "Million-Dollar Bakery" in 1951. The expansion moved the bakery away from neighboring mills, keeping work conditions and products clean from the soot. It was another achievement for Dora, who said the new bakery was the future that would provide for her family and employees.
Dora Schwebel was active in her bakery until she passed away at age 76 in 1964. However, her legacy lives on. Schwebel's has become one of the "fastest growing independent, family-owned wholesale bakers" in America, known for its famous Jewish rye bread, award winning quality and service to its customers. Dora's traditions have set national standards for bakery quality, efficiency, advertisement and sale performance.
In 2009, Dora was inducted into the ASB Baking Hall of Fame, taking her place among America's great bakers.