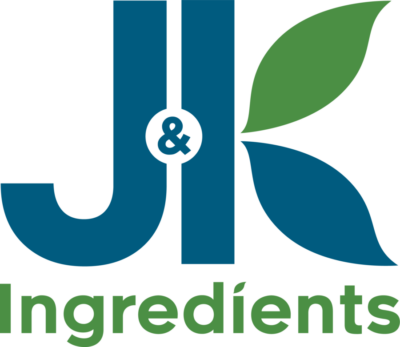 J&K Ingredients, Inc., a division of Sausville Foods Inc., is a leading manufacturer of bakery ingredients for the world wide baking industry. From a French grocery in 1899 to state of the art facilities today, four generations of Sausvilles have built an international company dedicated to supplying and developing the finest bakery ingredients.
Today, J&K Ingredients works tirelessly to create products formulated to be the highest quality available in the marketplace – many created specifically to a clients' individual requirements. Our Research and Development team is dedicated to creating clean label products such as dough conditioners, mold inhibitors and enzyme technology.
Our highly skilled people are always available as a resource for our customers. Every day our representatives are actively working to solve problems and identify opportunities. We make it a point to provide everyone with flexible, timely, and consistently superior service, products, and support.
For over 100 years, the Sausville name has stood for "fine as can be produced." And it always will.
At J&K Ingredients we are consistently developing advanced formulas to satisfy the constantly changing needs of consumers. Our Verdi product line now consists of over twenty clean label formulas designed to successfully replace not only ADA but also ingredients such as SSL, DATEM and many more. This allows our customers to proudly and honestly label their food the right way. J&K's unique ability to offer such an advanced portfolio of clean label solutions for dough conditioning, mold inhibition, shelf life extension and our ability to manufacture and supply every item needed in the formula for a complete clean label finished product is what sets us apart from the rest.
More than three decades ago J&K Ingredients introduced natural mold inhibitors to the baking industry. We have always been ahead of the curve with our Bred-Mate line of natural mold inhibitors that has become a staple in the industry throughout the world. Derived from a fermentation process for use in the production of various baking applications, different versions of the product offer benefits such as being highly concentrated or control over pH levels.
We also offer Cake-Mate, a clean label mold inhibitor for leavened type products to be used as an alternative to chemical preservatives.
We continuously work to develop new and innovative products, thru natural fermentation, to introduce to the world wide market.
Our Vita-Ex product line consists of egg substitutes for every bakery product. One of the major benefits is Vita-Ex actually cuts the cost of using eggs in sweet goods, danish, bagels, rolls, donuts, cookies and cakes without sacrificing quality. In addition, we offer ten variations of the product that provide specific benefits to meet any bakers' needs. Some of these include options such as being egg and/or soy free as well as replacers for whole eggs, egg yolks and egg whites.
Our Toptex brand manufactures top of the line release agents and emulsifiers. Toptex release agents are manufactured to be used in industrial baking and spraying equipment, allowing your baked goods to move smoothly and efficiently through the production process without sacrificing flavor, texture, or overall quality.
Our ENAK brand manufactures the industry's finest icing and glaze stabilizers. The line consists of high powered stabilizers containing cultivated Agar used to help prevent the breakdown or weeping of iced and glazed products.
We're happy to answer any questions you may have and are readily available to serve your needs. For more information, please contact our sales representatives at [email protected].
You can also call us at 973-340-8700.
Visit our website to find out more about us and all of the innovative products we offer!