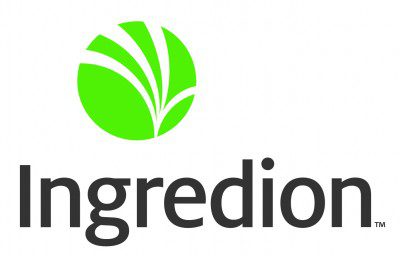 Ingredion Incorporated (NYSE: INGR) is a leading global ingredient solutions provider. We turn grains, fruits, vegetables and other plant materials into value-added ingredients and biomaterial solutions for the food, beverage, paper and corrugating, brewing, and other industries. Serving customers in over 100 countries, our ingredients make crackers crunchy, yogurts creamy, candy sweet, paper stronger and add fiber to nutrition bars. Visit ingredion.us
to learn more.
Getting to the heart of gluten-free
As you work to develop gluten-free bakery products your consumers will love, look to Ingredion to help you succeed. Learn from our consumer insights
about gluten-free's healthy halo, and talk to our formulation experts about achieving the texture of baked goods that contain gluten in those that don't. Thanks to Ingredion Idea Labs™ science-based problem solving, our portfolio of gluten-free ingredient solutions continues to expand—so whatever your application, there's an innovative way to achieve delicious results.
Here are just a few of our ingredient solutions. Learn more at ingredion.us/glutenfree.
HOMECRAFT® Create GF flour replacement systems – Provide moist, non-gritty texture in a wide range of baked goods and snacks
PRECISA® Bake GF modified bulk flour system – Achieve perfect texture in your gluten-free baked goods
PENPURE® 60 potato starch – Gain functional benefits in your gluten-free formulations along with clean label appeal
HOMECRAFT® Pulse flours and VITESSENCE™ Pulse proteins – Improve the nutrition profile of your gluten-free products with our sustainable pulse flours and proteins
HI-MAIZE® resistant starch and VERSAFIBE™ dietary fibers – Boost the fiber content of your gluten-free bakery and snack products with our innovative fibers
PENTECH® GF formulated systems – Replace wheat flour in specific applications, including bread, pasta and tortillas
Create the future with us
Find spirited collaboration at Ingredion Idea Labs™
innovation centers around the world. Whenever you need to create a new concept, troubleshoot a formulation or optimize a process, you have a global network of innovation partners to support you.
27 facilities for science-based problem solving on a global scale
100% devoted to your challenges to get to market fast and improve your success and profitability
Ingredion is uniquely qualified to help you turn ideas into solutions in 5 areas:

Clean & Simple
Health & Nutrition
Sensory Experience
Affordability
Convenience & Performance

Tap into four key areas of expertise:

Consumer insights
Applied research
Applications knowhow
Process technology

Rely on specialized capabilities, including:

Noodles, sauces and beverages in China
Oligosaccharides in South Korea
Brewing and animal nutrition in Brazil
Balancing texture and sweetness in the U.S.
Clean label formulating with wheat starches and flours in Europe
Innovate with us
ingredion.us

1-800-713-0208