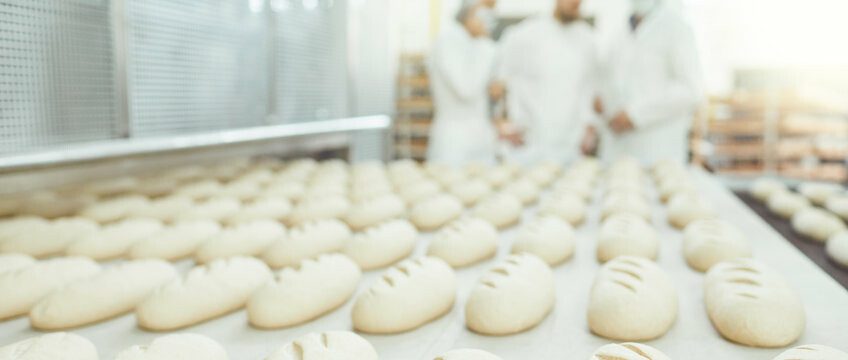 Looking for easy access to affordable, online certified bakery training courses? Here's a solution to train your employees in the bakery. BAKERpedia has a series of paid courses that go in-depth into the science of baking, training you to tackle all the essential ingredients and processes. We've designed a number of learning paths for specific baked goods and specialties, with each individual course covering a key aspect. Watch a 30 minute video, receive a copy of the slides, and test your knowledge to receive a certificate!
Get started with our first learning path:
BAKERcertified Bread
BAKERcertified Bread is a learning path of courses designed to train you on the key components of yeast-based dough production. Receive a well-rounded overview of the ingredients and processes to make high-quality and delicious bread. Each course covers a component that will set you on your way to mastering bread production. Get started with the first courses (more coming soon!):
This course covers the three main functional ingredients in bread: wheat, gluten and water. The mechanisms of these ingredients are complex and require in-depth discussion. We believe that if you master the knowledge in this module, it lays the foundation for understanding the production of wheat-based bread.
---
This course explores key flour and dough testing techniques. We believe that if you master the knowledge in this module, it would better prepare you for flour quality changes in your bakery. But why focus so much on just one ingredient? It's because wheat flour is the largest ingredient at over 50% of your bread formulation. Small changes in its quality greatly affect it's dough processing properties and final bread quality.
---
In this course, we dive into the function of two vital ingredients in yeast-based doughs: fat and emulsifiers. This module will better prepare you for dealing with quality issues for your final product.
---
This course covers the minor ingredients in baking bread: salt, sugar, dough conditioners, enzymes, whey, milk, eggs, fiber and flavors. Though used at low levels, each of the ingredients have effects on the feel and handling of the dough. The mechanisms of these ingredients are complex and require in-depth discussion.
---
This course explores yeast, fermentation, and the different dough systems that are used in the baking industry. Understanding the role of yeast and dough systems will help you duplicate the same product on different lines, and give you the upper hand in controlling the use of processing aids.
---
Time to take a deep dive into the variety of mixer actions and the importance of processing steps up until the oven. This course discusses the importance of mixing the dough to optimum development. Then, it goes into dough transporting or conveying and next cover dividing and intermediate proofing. Travel down the line into sheeting, moulding, and panning as well. Once in the pan, the dough goes into its final proofing stage, seeding and scoring. This entire flow will be covered during this module.
---
Baking is that crucial process that turns a dough piece into palatable bread. This course follows that journey, starting with types of ovens and heat sources, then on to how to control oven parameters to influence the final product, and finally how to properly and efficiently cool bread. Plus, learn how you can use thermal profiling during the baking step to save time and improve quality. We believe that if you master the knowledge in this module, your bakery will produce bread products more efficiently.
---
Why we're launching online certified bakery training courses
To truly perfect your products and take your baking to the next level, it's crucial to have knowledge on the science of baking. It starts with understanding how ingredients work together, what influences them, and how to optimize your process and formula. However, we know how busy your schedule is, and how expensive some courses can be.
Now, you can start learning the basics of baking at a low price, online, at your own pace. All the content has been crafted by our team of expert bakers and gets right to the important information you can use on the job.
As the go-to resource for the baking industry, BAKERpedia is always expanding our content so we can provide accessible and affordable education. Start learning today at BAKERpedia.com/academy.