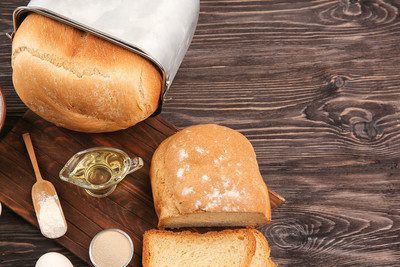 S500 Sponge and Dough Pan Loaf
---
Ingredients
In Baker's Percent: (%)
Bread Flour – 100%
Salt – 2%
Dry Yeast – 1%
S500 Green – 0.5%
Gluten – 1%
Sugar – 2%
Water – 56%
Canola Oil – 2%
Method
Mix in spiral motion, 5 minutes for the first speed and 5 minutes for the second speed.
The dough temperature should be 75 – 78.
Set aside for bulk fermentation for 40 minutes.
The scale should be 14 oz.
Intermediate proof in 20 minutes.
For the final fermentation, leave it for 90 minutes at 95F, at 85% humidity.
The oven temperature should be 425F, then drop to 375F.