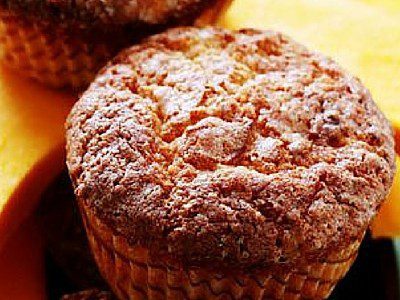 Ingredients
1 C All purpose flour
1 C Whole wheat flour
1 tsp Baking soda
½ tsp Salt
1 tsp Ground cinnamon
½ tsp Ground ginger
¼ tsp Ground cloves
⅛ tsp Ground nutmeg
¾ C Brown sugar
¾ C Canola oil
2 Eggs
1 C Pumpkin puree
1 tsp Vanilla extract
¾ C Low fat buttermilk
Filling
225 g (8 oz) Cream cheese (softened)
½ tsp Vanilla extract
½ C Sugar
Method
Preheat oven to 190oF (375o F).
Grease a 12 cup muffin pan.
In a medium bowl, whisk together the all-purpose, whole wheat flour,baking soda, salt, cinnamon, ginger, cloves and nutmeg.
In another bowl whisk the sugar, oil and eggs until combined.
Whisk in the pumpkin and vanilla.
Then add in the flour mixture gradually.
Whisk until well combined.
For the filling, mix the cream cheese, vanilla and ½ C sugar till well blended.
Pour the batter halfway into the prepared muffin cup, scope in a tablespoon of the cream cheese mixture, and top with remaining batter.
Bake for 30 minutes or until a toothpick comes out clean from the center of a muffin.
Cool on a wire rack for 20 minutes, then unmold.