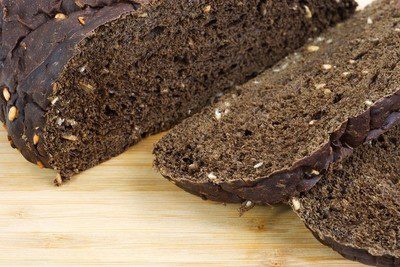 Pumpernickel Batard
---
Ingredients
In Baker's Percent: (%)
Bread Flour – 80%
Pumpernickel Flour – 20 %
Salt – 2%
Dry Yeast – 1%
Canola Oil – 2%
Gluten – 2%
S500 Green – 1%
Soft grain Amber – 20%
Water – 62%
Method
Mix spirally, 5 minutes for the first speed the 5 minutes for the second speed.
The dough temperature should 75 – 78.
Set aside for bulk fermentation for 10 minutes.
The scale is about 18 oz.
Intermediate proof in 10 minutes.
The make is a batard.
For the final fermentation, leave for overnight, one hour at a room temperature, the 90 minutes proofer at 95F, with 85% humidity.
For the final step, bake it for 28 minutes at 425F the drop to 375F.