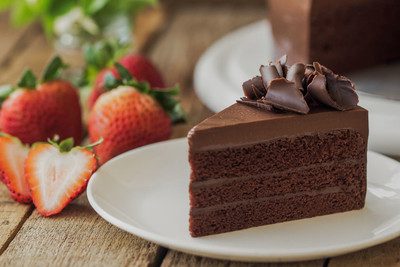 Ingredients
2C Sugar
¾C Cocoa powder
1¾ C Cake flour
1½ tsp Baking powder
1½ tsp Baking soda
1 tsp Salt
2 Eggs
1 C Milk
½ C Vegetable oil
1 C Boiling water
Method
Preheat oven to 350oF. Grease and flour (2) 9″ round pans.
Using the paddle attachment, cream the sugar and eggs together until smooth.Gradually add in the milk.
In a separate bowl, dry blend all the dry ingredients.
Add dry ingredients to creamed sugar, eggs, and milk mixture.
Continue to mix until ingredients are well-blended.
Add in the boiling water, mix well, and then pour into earlier prepared pans.
Bake for 30-35 minutes.
Cool on a wire rack and ice with your favorite frosting. Enjoy!