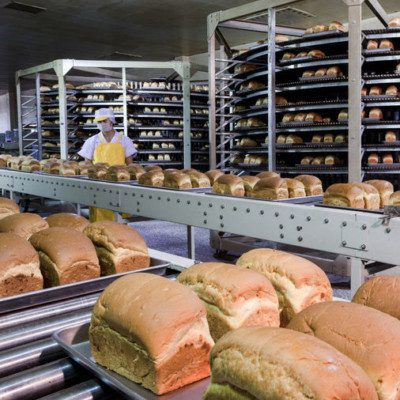 Quality Assurance
---
What is Quality Assurance?
Quality Assurance (QA) is a set of activities used by food companies to ensure that the process by which products are developed and produced meets a set of standards and specifications. The goal of QA is to prevent defects with a focus on the process used to make the product.1 Tools commonly used in a QA program are process checklists, project audits, and developing standard operating procedures.2
Relevance
Increased incidence of foodborne illnesses, large-scale outbreaks and the emergence of new foodborne pathogens and chemical hazards led to the need for food safety programs. Near the end of the 20th century, food had become industrialized. Agricultural production, mass production of food products, and an increase in the number of food service establishments were all important drivers of the increase in food safety incidents.3
The Federal Meat Inspection Act (FMIA) of 1906 was the first to address food safety.3 Quality management systems later evolved under the ISO9000 standards from 1946 to today.
Though the first registration of the ISO900 standard occurred in 1991, it was 1994 before a food manufacturing company achieved registration. ISO 9001 is a management tool that, when integrated into a process, provides documentation and objective evidence to promote consistency throughout the entire operation while focusing on continuous improvement and meeting customers' needs and expectations.3
On January 4, 2011, President Obama signed into law the FDA Food Safety Modernization Act (FSMA). This act focuses on preventing, rather than responding to, contamination outbreaks.
FDA compliance
The modern approach to food safety management requires participation from government public health and food control authorities.
They are responsible for the following:4
Foresee all infrastructures and public health services that are necessary for good food safety management, such as public health laboratories, water supply, and sanitation;
Promulgate laws and regulations that give priority to public health but can also address other societal and environmental factors;
Enforce legislation through the provision of advice to trade and the commercial sector, inspection and monitoring of food supply, and, where necessary, prosecution of offenders;
Provide education to caregivers, consumers, travelers, health professionals, and the public at large
The FDA has established regulations for food safety under the Good Manufacturing Practice and Preventive Controls.5 Current Good Manufacturing Practice, Hazard Analysis, and Risk-Based Preventive Controls for Human Food can be found under 21 CFR part 117.5
Application
The goal of quality assurance is to establish a system that will reduce and eliminate defects and risks in food manufacturing. QA can be defined as all the planned and systematic activities implemented within the quality system that can be demonstrated to provide confidence that a product or service will fulfill requirements for quality.1
As new products and processes are developed, quality analysis is performed to determine best practices for food safety. A QA program would verify suppliers, co-manage plant trials from a safety perspective, oversee production activities for best safety practices, and establish quality control steps.
The following outline exemplifies a QA management program:2
Supplier Verification

Allergen declaration
Certificate of Analysis (COA)
Raw material specifications

R&D Plant Trials

Formula development
Rework use
Batch sheets
Finished product specifications

Production

Statistical Process Controls (SPC)
Good Manufacturing Practice (GMP)

Quality Control

Non-conforming materials or products
Root cause analysis
Quality reference card
Metal detection monitoring
References
 ASQ Audit Division. "What Are Quality Assurance and Quality Control?" Edited by J P Russell, ASQ, http://asq.org/learn-about-quality/quality-assurance-quality-control/overview/overview.html
AIB International. "Food Safety and Sanitation." Food Safety and Sanitation Distance Learning Course, Chapter 19.
 

Newslow, D. "Introduction to Food Safety." Food Safety Management Programs: Applications, Best Practices, and Compliance, CRC Press, 2014, pp. 28–30.

Motarjemi, Y., and H. Lelievel. "Fundamentals in Management of Food Safety in the Industrial Setting: Challenges and Outlook of the 21st Century." Food Safety Management: A Practical Guide for the Food Industry, Elsevier, 2014, pp. 28–31.

 Center for Food Safety and Applied Nutrition. "Guidance Documents & Regulatory Information by Topic – Guidance for Industry: Policy Regarding Certain Entities Subject to the Current Good Manufacturing Practice and Preventive Controls, Produce Safety, and/or Foreign Supplier Verification Programs." U S Food and Drug Administration Home Page, Center for Food Safety and Applied Nutrition, www.fda.gov/Food/GuidanceRegulation/GuidanceDocumentsRegulatoryInformation/ucm590646.htm. last updated 01/05/2018