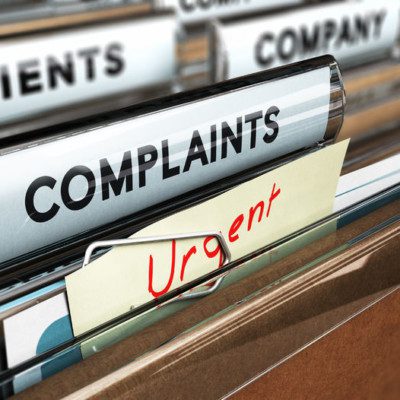 Customer Complaints Program
---
What is a Customer Complaints Program?
A customer complaints program provides a way for companies to receive customer complaints and determine the source of the problem.
Even the most successful food company will make mistakes and find itself in non-compliance with safety regulations. The best customer complaints program will assign specific personnel to investigate the customer feedback and determine how a food safety issue occurred. This helps the company address issues, improve its performance, and reduce the risk of future hazards to protect public health and the company's reputation.
Relevance
The FDA Food Safety Modernization Act (FSMA), signed into law by President Barack Obama in 2011, emphasizes the prevention of food-safety hazards.1 Under FSMA, food companies must have food safety plans based on potential hazards, and use preventive controls to reduce these risks. A customer complaint program can play a vital role in creating and implementing these plans.
Hazard Analysis Critical Control Point (HACCP), an internationally recognized system for identifying and controlling food safety risks, can also include customer complaints programs. The FDA and USDA recommend the use of HACCP among food producers and retailers.2, 3
How to create a customer complaints program
Although each facility's program may vary, there are some general steps all companies should take to create an effective customer complaints program.
Determine the personnel responsible for the program:4

Choose one or more individuals who can be sympathetic to the customer without offering too much information.
Determine who will be responsible for investigation.
If necessary, assign other individuals to respond directly to the customer.

Create a detailed plan for investigating complaints.
Decide how to respond to the customer and remedy a complaint.
Other things to keep in mind in a customer complaints program in food facilities:
Recognize the difference between a quality issue and a safety concern.
Make sure each member of the program understands their role(s).
While it is important to satisfy the customer, the program's primary purpose is to determine the cause of the complaint, resolve it, and prevent it from happening again.5, 6
References