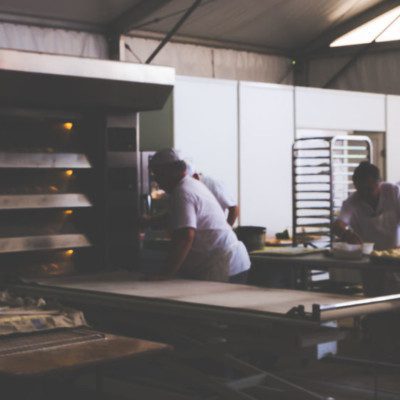 Building Program
---
What is a building program?
A building program in food facilities seeks to identify and correct problems, or prevent them entirely. Such a program can increase food and worker safety.
A building program should start with the facility's construction, since a building's structure is vital for maintaining health and safety. A well-developed program will make sure the food processing facility is designed and built to minimize possible sources of contamination while encouraging sanitation and maintenance.
Any facility safety program should incorporate building design and construction materials. This can help with other safety issues such as pest management, storage, operations, and quality control.1
Application
Building programs should include the following key components:1
Design and Construction Standards: This includes the facility's layout, which should include room for expansion. Other factors to consider are foundation construction, building framework, drainage, flooring, wall surfaces, roofing materials, windows and doors, ventilation, plumbing, and even ceiling construction.
Lighting: Food plants should have abundant lighting. Issues to consider include insects that are attracted to bright lights, and potential hazards from broken glass bulbs. Sodium vapor lights can reduce insects, and plastic shields may be used to protect lighting fixtures.
Process Flow & Traffic Control: Every facility should have adequate signage on all sides, entrances, and parking areas. There should be warnings against trespassing, carrying firearms, or entering employee-only areas. Be sure to check signs periodically for wear.2
Education and Training: When building a new facility, hire an architectural firm with experience and understanding for food safety systems and programs. The food processing plant should provide training to maintenance staff on proper building and structural design.
Outside grounds: Any building program should also include an outside grounds program. This program should address equipment storage, litter removal, landscaping and road maintenance, and drainage.
Other grounds-related issues to address include courtesy for neighboring properties and adequate outside lighting.3
FDA regulation
Title 21 of the Code of Federal Regulations requires that food facilities "be suitable in size, construction, and design to facilitate maintenance and sanitary operations for food-manufacturing purposes." This includes grounds maintenance.4
An efficient building program, including an outside grounds program, can help facilities meet regulatory standards.
References