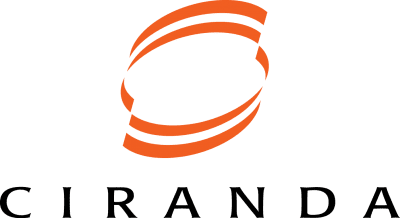 Ciranda is a leading supplier of certified Organic, Non-GMO, and Fair Trade ingredients. Since 1994 the employee-owned company has been a pioneer in the organic food industry, bringing new product innovations like organic tapioca syrup, organic and sustainable palm oil, and organic and fair trade certified cocoa and chocolates to the U.S. market. Each of the ingredients is sourced with care from a trusted network of producers around the globe who share a common goal.
Ciranda is certified to the industry's highest standards for products, planet and people:

Ingredients with appeal
Appealing to consumer demand for clean label products means going back to basics with wholesome, nutritive ingredients that are easy to pronounce. Ciranda's selection of functional flours and starches, natural sweeteners, sustainable oils, and premium chocolate and coconut inclusions will satisfy the appeal and serve as the foundation for your next innovation.
Natural and alkalized cocoa powders with 10/12 or 20/22 fat content
Chocolates and couvertures for melting, enrobing and inclusions
Fluid and powdered coconut milk and cream
Virgin and refined coconut oils
Various shreds of desiccated coconut, regular or toasted
Gluten-free flours from coconut, cassava, pea and green banana
Native and pre-gelatinized (cold swelling) tapioca and potato starches
Liquid and powdered soy lecithin
Liquid and powdered sunflower lecithin
Liquid canola (rapeseed lecithin)
Palmfruit™ RSPO Identity Preserved virgin and refined palm oils, palm kernel oil, palm olein, palm stearin and palm shortening. **Identity Preserved is the highest standard achievable by RSPO.
Coconut, hi-oleic sunflower and extra virgin olive oils
Agave syrup and inulin
Organic and Non-GMO Project Verified honey
TapiOK® tapioca glucose and fructose syrups (DE 27 – 98)
TapiOK® tapioca syrup solids, maltodextrin and dextrose
Rice syrup, brown or clarified (DE 28-60)
Let's Connect
Ciranda, Inc.
221 Vine Street
Hudson, WI 54016 USA
Phone: 715-386-1737
[email protected]