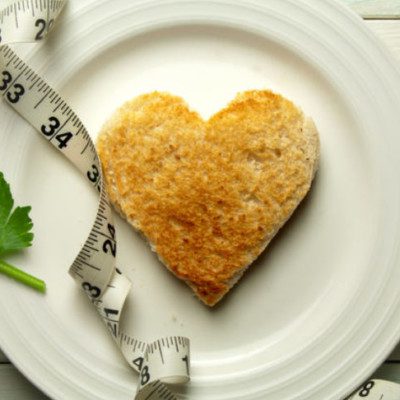 We all have heard that carbs are bad when it comes to weight loss. It is no secret that eliminating  ALL carbs from your diet will show weight loss in the short term. But, do you know how important carbohydrates are to keep your body functioning? Let's take a look at this BAD molecule so you can see why it is really BAD ASS!
Can I eat a lot of carbs and still lose weight?
Carbohydrates are nutrients whose main role is to provide energy to the body. Carbohydrates are classified into various groups, the main ones being fibers, starches and sugars which are found in foods. Being one of the basic nutrients of the body, carbohydrates are important to your health. They are found in various foods such as bread, milk products, vegetable products, fruit and grains.
The nervous system and the muscles are involved in all of your daily activities. They require higher amounts of energy to function properly. This energy is obtained from carbohydrates.
Carbohydrates also prevent proteins from being used as alternative sources of energy and aid in metabolizing fat.
In general, carbohydrates provide energy to the body through oxidation, they supply the body with carbon which is essential in the synthesis of cell components, serves as a form of stored chemical energy, and they are  part of the structures of some cells and tissues. Carbohydrates are classified into simple and complex carbohydrates.
Simple vs. complex carbs
Simple carbohydrates are those that that have only one or two sugars such as galactose which is found in milk products and fructose which is found in fruits. Those with single sugars are called monosaccharides while those with two sugars are called disaccharides. Simple carbohydrates are digested and absorbed quickly and easily. They have a huge impact on your blood sugar levels.
Complex carbohydrates  are polysaccharides and have three or more sugars. They are commonly called starchy foods and they include cereals, whole grains, bread, corn, potatoes, and peas among others.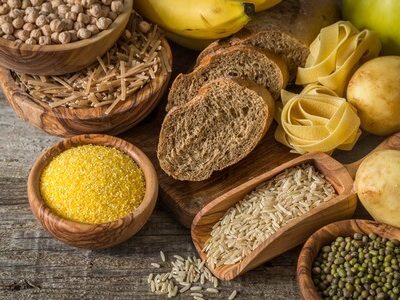 Health benefits
Carbohydrates have various health benefits according to an article by the Poliquin Group.4 Some health benefits of consuming foods rich in carbohydrates include faster loss of fat from the body, easy maintenance of the body weight, faster muscle recovery, reduced risks of cancer and cardiovascular diseases, reduced risks of type 2 diabetes when consumed as whole grains, and improved  overall well being.
Bread, especially when it is made with 100% whole grains, are very important because they provide fiber to the body.
These fibers improve the movements in the gastrointestinal tract by softening and increasing the bulkiness of stool. Fiber also provides relief from irritable bowel syndrome.
In Dr. Carson's Eat Bread 90 Project you can see that eating bread has helped her stay fuller, maintain her weight, and hopefully have regular GI movements! For all these reasons we believe carbs are not BAD. We believe carbs are BAD ASS especially in the form of bread!
References
Shea, Lisa.  Carb Charts: Low Carb Reference.Kindle ed., Minerva Webworks, 2015.
Ruud, Jaime S. Nutrition and the Female Athlete. Boca Raton, CRC Press, 1996.
Owusu-Apenten, Richard K. Introduction to Food Chemistry. Boca Raton, Fla: CRC Press, 2014.
"Seven Reasons To Eat Carbohydrates." Poliquin Group. 16 Jan. 2014. 2017. http://main.poliquingroup.com/ArticlesMultimedia/Articles/Article/1100/Seven_Reasons_To_Eat_Carbohydrates.aspxAccessed 11 May 2017.