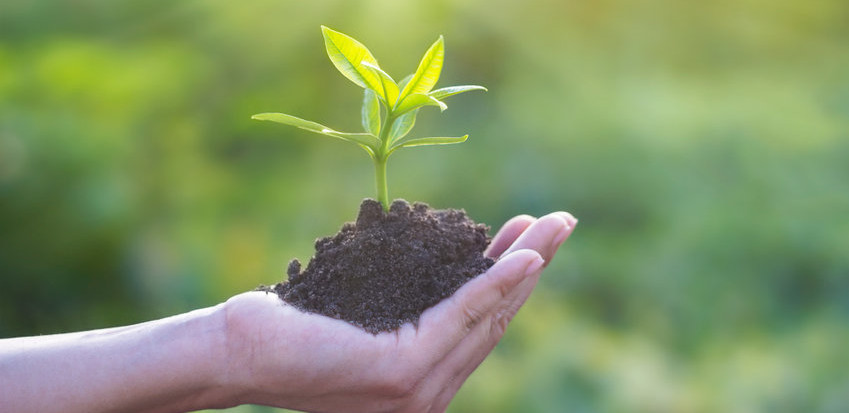 The need for sustainable and eco-conscious food businesses has never been more clear. Food production alone is currently responsible for 26% of greenhouse gases, up 8% since 1990. Consumers have been taking action to do their part—65% in fact look for products to help them live a more sustainable life and 54% try to purchase products or services from brands that take a stand on social or environmental issues.
In the baking industry there are many steps along the supply chain that can become more sustainable, from farming practices, to ingredient sourcing, to packaging material, and everything in between. So, it's always refreshing to see how the industry is adapting for a better future.
We're looking for sustainable ingredient suppliers! 
BAKERpedia is on the search for companies that are making sustainability a key focus of their business to introduce to our client base.
If that's you, send an email to [email protected] and let us know!
Here's what a few of our sponsors are doing to help make the baking industry sustainable:
Arla Food Ingredients: Since the company's beginnings 40 years ago, they have been working to get more food out of the same resources by converting unused whey streams into animal feed and more. Currently, they are also focusing on zero hunger, good health and well being, responsible consumption and production and climate action. Learn more.
Benexia: this chia seed company has been supporting farming activities in Bolivia and Argentina for over 20 years, building a supply chain that incorporates carbon reduction efforts at every step. Plus, their processing plant is near ZERO waste. A woman-owned company, they practice regenerative agriculture, and are implementing B CORP certification this year. Learn more.
Cargill: While supplying ingredients around the world, they are making sustainability a priority, focusing on land use, climate change, water resources, farmer livelihoods, food security and nutrition, human rights, community engagement, diversity, equity and inclusion, and food safety. Learn more.
Grain Millers: focusing on oat products, they work with growers to practice regenerative agriculture and help pull carbon from the air and store it in the soil. Plus, their processing creates minimal waste, with a landfill diversion rate for oat products of 99% at one of their facilities. Learn more.
IREKS: After increasing their energy efficiency by 10% in the last 10 years—by actions such as the conversion of the malt houses to condensing boiler technology or the new construction of entire production units such brewhouses—they are now working towards their goal of increasing energy efficiency an additional 15% by 2024. Learn more.
Jungbunzlauer: they reduced their corporate carbon footprint by 8% and waste intensity by 75% between 2013 and 2020. Taking on environmental, economic and social sustainability, as well as things like emissions, water conservation and waste, nearly all by-products from their operations are used in construction, agriculture, feed or for biogas production. Learn more.
Soulanges Mills: for the production of their specialty flours, they offer agronomic support to farmers transitioning to organic practices, offering a premium for wheat during the transitional period, as well as valuable advice on fertilization, weed management, and various aspects of farming, and a guarantee on the quality and yield of the harvests. Learn more.
WACKER: this ingredient company is working towards a number of sustainability goals by 2030:  make 90% of their products have either a neutral or a positive impact on sustainability, reduce specific greenhouse gas emission by 33% and lower specific energy consumption by 50%. By closing material loops and recycling byproducts from other areas into production, they are able to lower resource consumption, improve energy efficiency and prevent waste. Learn more.
ZoomEssence: their patented technology provides a sustainable alternative to traditional spray dry encapsulation methods that requires high temperatures and water usage. Instead, production of their flavors uses 50% less energy and water while dramatically enhancing the aroma, taste, and performance of the flavor. Learn more.
Know of a baking company focused on sustainability? Send an email to [email protected] and let us know!