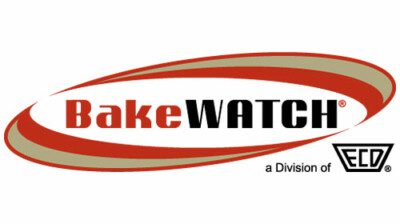 Struggling with high scrap rates?  Have yet to obtain FSMA audit proofing for the post bake kill step HACCP? If you are new to in-process oven profiling, know that commercial bakers around the world interested in yield improvement and quality consistency have been choosing M.O.L.E.® thermal profiling equipment and software since our founder invented this product category over 30 years ago.
BakeWATCH® systems take this expertise to the Professional Baker with current electronics technology designed into every 3, 6 and 20-channel M.O.L.E.® we build at our Oregon headquarters. Complete with ECD's MAP 3.20 analysis and reporting software, every kit also includes selections from a full line of thermal barriers, thermocouples and specialized sensors to exclusively address the process and product solutions listed below. "Do a M.O.L.E." and improve the competitiveness and profitability of your bakery while keeping the FDA auditors at bay.
Popular Sensor Options Include:
Breadometer® taps into the power of automatic S-Curve analysis to ensure optimal crumb set texture and shelf life consistency. Consistency of placement and resulting data is ensured by anyone tasked with profiling, by simply inserting the probe up to the Stop Plate, so the entire probe rises with oven spring. Derive optimal bake times and oven settings and achieve copy exact production across all lines with the patented Breadometer®.
OvenBALANCER™ utilizes patented solid state Mass Puck technology to  independently validate the lateral balance of tunnel ovens or top-to-bottom shelves in rotating rack ovens without bulky probes or the need for individual thermocouples. A trio of magnetically attached sensor panels profile a combination of oven zone temperatures and convective heat flow consistency which show cold spot burner performance variations as well as fans, exhaust baffles and coloraider mal-adjustments in order to obtain production consistency oven to oven.
VaporWATCH® is a self-powered precision Relative Humidity instrument that transforms a M.O.L.E. thermal profiler into a fermentation validation instrument. Remaining channels measure a combination of dough and proofer ambient conditions to ensure consistent dough properties are delivered to the oven year-round.
BakeWATCHⓇ M.O.L.E. Product Solutions Satisfy
 Yield & Capacity Optimization needs – Less scrap, more profit
 Consistency of Quality across lines and locations – To all customers
 Proofer Validation – Ensures consistent dough to the oven
 Kill Step Calculator Profile Data – Assures FSMA compliance
 Clean Labeling Trend – Manage enzymes' functional envelope
 Free-From Trends – Reformulation require new oven settings
 Prepackaging Cooling Curve – Avoid condensation and mold
 Freezer Cooling Curve – Ensure par-bake quality and food safety
Phone: 1.800.323.4548
Email: [email protected]
BakeWATCHⓇ is a division of ECD [Electronic Controls Design Inc.] which is recognized worldwide for its leadership and expertise in thermal monitoring and analysis technology. Based in Portland, Oregon, the company is a pioneer in the design, development, and manufacture of advanced thermal profiling systems and software used to monitor and analyze process improvement data in various industries including electronics, baking, process heating and curing.