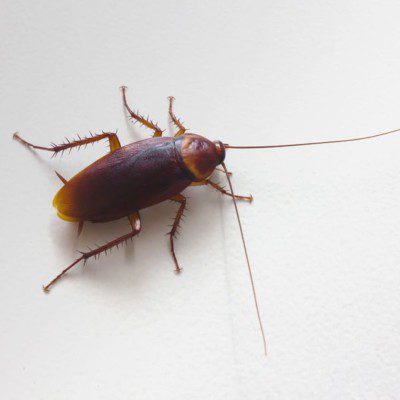 Integrated Pest Management
---
What is Integrated Pest Management?
Integrated Pest Management (IPM) is a set of practices, procedures, conditions, and strategies to control pest populations. IPM is an essential prerequisite program, and a vital component of good manufacturing practice (GMP).1
Its objective is to eliminate or reduce a pest population to acceptable levels while enhancing the quality and safety of the environment.1 The term "pests" refers to any objectionable animals or insects including birds, rodents, flies, and larvae. IPM encompasses the efforts taken to deny provision of security, shelter, and food to any kind of pest.
Relevance
Pests can pose contamination risks either by being sources of life-threatening diseases or by introducing particulates or other physical contamination.2 In the first case, pests can act as carriers of microbiological contamination (which is a primary concern, since pests are normally carriers of serious viral and bacterial contamination). Pests can also act as carriers of physical contamination (by body parts, hair, urine, droppings, and eggs), which is aesthetically undesirable.
Regulatory compliance3
Pests must not be allowed in any area of a food plant. Effective measures must be taken to exclude pests, especially in food-handling locations such as manufacturing, processing, packaging, and storage areas.
Under 21 CFR Part 117 Subpart B Sections 20, 35, 37, 80, the establishment must ensure controls to reduce or eliminate the risk of pest infestation in all areas of the plant. Some methods for pest management include:
Properly storing equipment, removing litter and waste, and cutting weeds or grass within the immediate vicinity of the plant that may constitute an attractant, breeding place, or harborage for pests.
Adequately draining areas that may contribute contamination to food by seepage or foot-borne filth, or by providing a breeding place for pests.
If the plant grounds are bordered by areas not under the operator's control and not maintained properly, exercising care in the plant by inspection, extermination, or other means to exclude pests, dirt, and other matter that may be a source of food contamination.
Taking adequate precautions to protect food in installed outdoor bulk vessels by any effective means, including using protective coverings, controlling areas over and around the vessels to eliminate harborages for pests, and checking on a regular basis for pests and pest infestation.
Providing, where necessary, adequate screening or other protection against pests.
Storing and disposing of garbage of any sort so as to minimize the development of odor, reduce the potential for the waste to become an attractant and harborage or breeding place for pests, and protect against contamination of food, food-contact surfaces, food-packaging materials, water supplies, and ground surfaces.
Application1
IPM application requires a problem solving approach that can be applied in the whole plant, according to the ICE principle:
I = Identify, introduce, intensify (The facility must be inspected inside and out to determine the presence of a pest population and how significant it is with respect to integrity of the products being produced. Information about the pest's biology and behavior can be used to make a determination about the level of infestation and possible entry points that pests use.)
C = Control (If an issue is discovered, the next step is to determine immediate steps that must be taken to avoid potential adulteration of food products.)
E = Eliminate (The goal of this step is to identify a long-term corrective action that will eliminate and/or prevent the issue from recurring.)
Control of pests1
Environmental sanitation. This includes proper refuse and garbage storage and removal, to prevent harborage for the breeding of insects or rodents in or around the plant areas.
Physical control of pests includes electric fly killers, rodent bait stations, sticky traps, insect light traps (ILT), curtains, bird screens and repellants, and pheromone traps.
Only mechanical traps or glue boards should be used inside interior areas. Effective location and spacing may vary depending on the process. It is recommended that interior devices are spaced every 20–40 ft along exterior perimeter walls, and at both sides of each exterior doorway.
Exterior bait stations must be labeled, secured, and, if possible, raised from the ground using only approved bait designed for this purpose.
Generally, recommended placement of exterior bait stations is at 50–100 ft intervals along the perimeter of the buildings, but actual spacing depends on each individual organization's situation.
Chemical control of pests includes rodenticides, insecticides, and fumigants.
Monitoring1
Understand your raw materials and likely associated pests.
Inspect incoming raw materials on intake.
Inspect the facility regularly, collect data, and record these inspections (and keep trend reports and recommendations).
Keep records of specific pesticides used, and maintain pesticide usage logs.
Work with staff to make sure they understand the need for hygiene and cleanliness.
If there is a serious problem with infestation, seek professional advice.
Components of an IPM program3
Every food processing facility, and every pest issue, is unique and influenced by existing conditions. Quality staff members and outsourced IPM experts must understand this, and use the information collected through observations and studies to establish a successful IPM program. The elements of an IPM program are:
Knowing the pest's biology and behavior
Problem solving using the ICE principle
Understanding and using prerequisite programs to control or change the environment supporting the pest population
Implementing a correct and effective monitoring program
Collecting and establishing trends from the data available
Educating employees
Using pesticides only when needed (The use of pesticides to control pests in the plant is permitted only under precautions and restrictions that will protect against the contamination of food, food contact surfaces, and food-packaging materials.)
References
 AIB International. "Food Safety and Sanitation." Food Safety and Sanitation Distance Learning Course, Chapter 6.
 

Mortimore, S.E. "The HACCP system explained." HACCP: A Food Industry Briefing, 2nd ed., John Wiley & Sons, Ltd, 2015, p. 27.

 U.S. Food and Drug Administration. "21 CFR 117.130 – Current Good Manufacturing Practice, Hazard Analysis, and Risk–based Preventive Controls for Human Food." 1 Apr. 2017, https://www.accessdata.fda.gov/scripts/cdrh/cfdocs/cfcfr/CFRSearch.cfm?fr=117.130