Butter Cookies
Butter cookies
Nutrition Info
Serving size:

32g

Calories:

140
Fat:

8g

Saturated fat:

2.5g

Trans fat:

0

Carbs:

17g

Sugar:

6g

Sodium:

75mg

Fiber:

0

Protein:

2g

Chol:

15mg
Prep time:
Cook time:
Total time: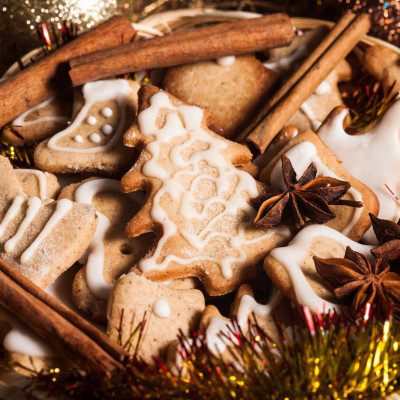 Delicious, melt in your mouth cookies! These are the perfect butter cookies for the holiday season! Cover them in chocolate and you'd create a masterpiece.
Ingredients
4oz Butter (1 stick)
½ C Sugar
½ Egg
1 tsp Vanilla
¼ tsp Salt
¾ C All purpose flour
¼ C Tapioca flour
½ tsp Baking powder
Instructions
Preheat the oven to 350oF.
Grease a cookie sheet.
Blend the salt, flours and baking powder in a bowl.
Cream the butter and sugar till fluffy.
Gradually add in the egg and salt.
Fold in the dry ingredients.
Mix well into a dough.
Roll it out with a rolling pin and use a cookie cutter to cut out the cookies.
Top with maraschino cherries.
Bake for 15 mins or until golden brown.
Remove cookies from cookie sheet and place on cooling racks.