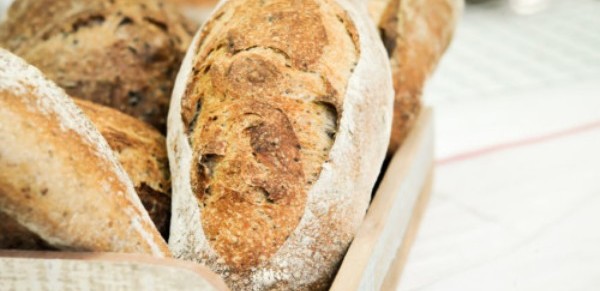 Artisan and healthy ones!
What makes those large holes in a baguette? How can you increase water absorption for an artisan bread formula without the dough becoming too sticky?
If you've ever asked yourself these questions, or any others along those lines, then find the answers at our upcoming Academy class, The Production of Artisan and Healthy Breads.
In this one day, hands-on class, we'll cover the basics and beyond. A few key subjects of the day are:
Fermentation systems
Flavor development
Healthy bread formulation
Roundtable discussion
Why this class?
Because these types of breads are in high demand. And as consumers continue to look for healthy, natural breads, these are the ones they'll reach for.
Here's an outline of the class:
I. 8-8:30am Fermentation systems
Sponge and dough, straight dough, flour brew
Other preferments – Poolish (lab), Levain (lab), Pate Fermentee, mother dough.
Advantages and disadvantages of preferments.
II. 8:30-12pm Hands on workshop to bake off Artisan Bread
Bread baked from the different dough systems
Baguette, boules, batards, sourdough, sprouted and multigrain loafs
III. 12-1 p.m. Working lunch
IV. 1-2 p.m. Managing fermentation and flavor development
Time and temperature considerations
Tips for optimal flavor development
Techniques for high-speed production
V.  2-3 p.m. Healthy bread formulation
Ingredient functionality of fiber, sprouts, whole wheat flour, enzymes, e.t.c….
Effect of high fiber on dough rheology and volume
Recommendations for baking with high fiber formulations
Ingredient, equipment and best practices for shelf life extensions
VII. 3-4 p.m. Roundtable
Discussion of problems and solution in an open format
New equipment and ingredient innovation discussions