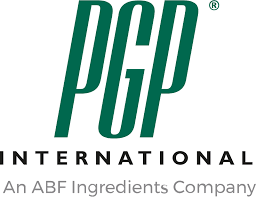 PGP International specializes in developing and producing gluten free flours and blends, extruded crisps, including protein crisps and grain crisps, that improve texture and processing. Our products are used by manufacturers globally who are committed to nutrition and food quality. PGP International Inc. is part of ABF Ingredients and are headquartered in California with three manufacturing sites across the USA.
Our mission is to provide value to our customers, employees and owners by being a leading developer, manufacturer and marketer of innovative high quality products and services that meet the overall needs of our customers. PGP International has Global Food Safety Certification through BRC, Gluten Free Certification through GFCO and Organic certification through QAI.
PGPI's wide product portfolio includes, but is not limited to, pre-gelatinized gluten-free rice flours, rice meals, glutinous rice, gluten free breaders and extruded crisps. These are used in major branded chocolate bars, granola bars, health bars, nutritional bars, yogurt and ice cream toppings, snack products and infant cereals amongst others.
PGP International, Inc. has developed a variety of rice based functional ingredients for the food and nutraceutical industry under the PAC® brand. These functional ingredients offer a broad range of preparation capabilities in soups, sauces, beverages, ice cream, bakery and whole meats. Non-food related applications include cosmetics and capsules.
PGP International offers a wide variety of Rice Flours, Rice Meals, Glutinous (Sweet) Rice and Rice Bran. Our flours and meals are made from different varieties of rice and are available in a wide range of different particle sizes. Our capabilities range from very coarse particle size to very fine.
PGP International, Inc. offers a variety of gluten free rice food coatings/rice crumbs. These coating systems provide the attributes typically found in gluten containing bread crumbs. They can be made from rice, other gluten free grains or whole grains, and are ideal for use as a breading for poultry, seafood, meatball fillings and pizza doughs, as well as for stuffings, sauces and other baked items.
PGP International is an extrusion specialist and offers an assortment of extruded crisp products which are made using soy, hexane-free pea protein and rice. We are a leading manufacturer and supplier of protein crisps and grain crisps for the Cereal, Energy and Nutritional Bar industry, both domestically and internationally.
With over 25 years of extrusion experience, we also have the advanced expertise to modify our products to our customers' own exacting specifications. We can customise our crisp particulates and snacks by formulation, size, shape, colour, density and texture to help our customers create new and exciting products and expand their own product portfolios.
Contact us
For further product information or samples, please get in touch and email [email protected] or visit our website.