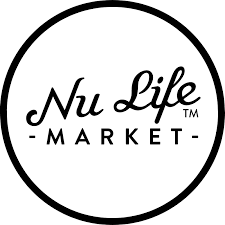 Nu Life Market is the only gluten free company that actually grows its own grain, in it's own fields, producing high-quality, gluten-free flours and grains. We make sure everything we produce falls under strict food safety protocol in our gluten-free, dairy-free, peanut-free and soy-free facility. From farm to family, we're here to provide you the best products and services.
Our process starts with careful field selection, and we follow the grains through growing, harvest, milling, and packaging to match the product particle size, particle size distribution and starch damage to the finished good goals.
Sorghum: Sustainable and Gluten-free
All of our products originate from the ancient grain Sorghum. It grows using less water and other natural resources. Naturally gluten and GMO free, its ideal for individuals with celiac disease, gluten intolerance, or gluten sensitivity. Plus, it's high in dietary fiber with a neutral flavor, and varieties have more protein than quinoa.
We currently grow six varieties of Sorghum:
White Sorghum
Waxy White Sorghum
Black Sorghum
Burgundy Sorghum
Waxy Burgundy Sorghum
Sumac Sorghum
Nu Life Market has the capability to provide all six of our Sorghum varieties in these forms:
Whole Grain Sorghum
Whole Grain Sorghum Flour
Pearled Grain Sorghum
Pearled Grain Sorghum Flour
Cut Sorghum Grain
Sorghum Meal
Sorghum Bran
Nu Life Market products can be used in snacks, crisps, chips, cereals, bars, flakes, puffs, co-extrudes, and more!
Food Safety
We make sure that we we process, clean, inspect, package and ship only the highest quality products. All of our products are certified by the Gluten-Free Certification Organization (GFCO). This organization reviews our practices and inspects our products and processing facility to ensure we are offering customers products that are of high quality and meet strict gluten-free standards. We also have a Certified Organic product line. Check out all of our product certifications!
Contact us
JOSHUA DESCHENES
(620) 872-5236
[email protected]