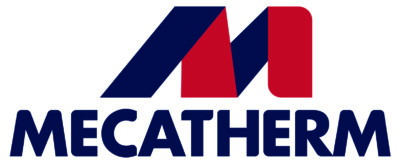 Founded in 1964, MECATHERM is a French industrial company and leader in the industrial baking sector. The company has three production sites in France, worldwide sales offices in Mexico and Malaysia, plus a U.S. subsidiary in Atlanta, Georgia to better serve North American customers. The company, headed by its President Olivier Sergent, employs more than 400 staff.
Equipment
MECATHERM designs, produces and installs equipment and automated production lines for bakery sector industrials. MECATHERM solutions are used to manufacture all kinds of products:
Crusty bread
Soft bread
Brioche bread
Pastries
Patisserie
And more!
More than 800 production lines are currently operating in 70 countries, on five continents. Production lines offer a production rate from 700 kg to 5 tons of dough per hour and a range of products adapted to manufacturers' requirements: Baked, pre-baked, chilled unbaked, pre-proofed, and frozen baked or pre-baked products.
To better serve the evolution of industrial bakers, MECATHERM offers a complete Digital Solution serving operators on the line.