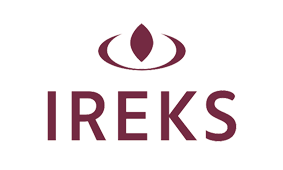 For over 160 years, IREKS has worked with bakers and confectioners around the world. Our first-class baking ingredients are made from the best grain and high quality natural raw materials. From providing technical know-how to innovative solutions, our team of 2,900 employees from 30 countries is by your side.
IREKS NORTH AMERICA Ltd brings interesting and exciting products to the market. A certified SQF supplier to the food industry, we work with wholesalers, artisan and industrial bakeries, small and large confectioners.
Our Products
In today's market, bakeries are looking for ways to simplify their processes and provide product variety, along with quality taste and freshness. That's why at IREKS we work to help you find a solution just right for your business. When it comes to ingredients, we specialize in:
Bread Mixes & Bread Bases
Custom Blending & Specialties
Cake Mixes
Custards & Fonds
Kosher & Halal products
Looking for something in particular? Ask us, and we'll work with you to find a solution.
Service
For us, service is the expression of true partnership. That's why IREKS customers benefit from a comprehensive service package. Our global network of partner companies, attractive training courses and seminars, creative concepts for marketing and sales, and various support in all questions regarding the bakery are there for you.
Start Baking
Looking for some baking inspiration or wondering how to use our ingredients? Start with our ever-growing library of recipes of high-quality baked products.
Contact Us
IREKS NORTH AMERICA Ltd.
9 Tracey Blvd.
Brampton, Ontario, CANADA L6T 5V6
Tel: 905 789 9999 | Fax: 905 789 0233 | Toll Free: 1 888 453 6842
E-mail: [email protected]