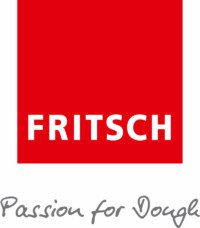 For decades, the name FRITSCH has been synonymous in the world of baking engineering and technology with high-quality, efficient lines and pioneering innovation within the sector of dough sheeting and processing. Since 1926, FRITSCH has been driven by its principle "Passion for Dough" in combination with its enthusiasm for technology.

Equipment Solutions
From small artisan shops to large scale industrial bakeries, FRITSCH specifically tailors our lines for the individual customer's needs. We offer comprehensive solutions in a wide range of performance classes. Craft bakeries benefit from the industrial wealth of experience and our compact and flexible systems. At the same time, FRITSCH integrates its in-depth technological knowledge and technical understanding into the development of fully automatic, highly efficient solutions.
Our equipment lines include solutions for:
Bread and bread rolls
Pastry products
Croissants and coiled products
Pizza and flatbread
Twisted products
Specialties
FRITSCH Expertise
For over 90 years, FRITSCH has provided high quality service and technology, pioneering new developments and tailor-made solutions. By combining technological knowledge and craftsmanship, we have become a specialist of dough processing lines for the baking industry.
It is this expertise that positions FRITSCH both with customers and in the industry as a reliable partner, a passionate solution provider and a hotbed of innovation. The result is machines that understand the customer's craft and master what creative bakers are challenged to do on a daily basis: the efficient, careful and particularly dough-friendly production of a wide range of product variations.
See the results with this coiled croissant!
Contact Us
We would be delighted to advise you on all questions related to the subject of bakery equipment. For more information and to request a quote, email [email protected] or connect with the sales and service team from your region here.