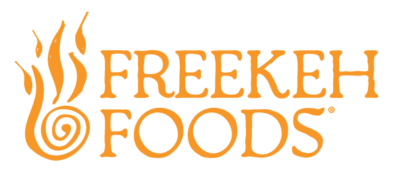 It is with great attention and care that we connect deeply to the land as we bring back the wisdom of protein rich grains grown on North American farms. Our goal is to provide ancient grains that prove you can enjoy delicious food in a healthy and holistic way. By seeking out renewable energy sources – including packaging and grain processing – and supporting regenerative agriculture practices, we look to efficiently preserve the world's life giving water while employing methods that protect and replenish the earth.
Our products
Freekeh Foods honors an ancient roasting process called Freekeh, which gives green wheat a nutty and chewy texture that's versatile. Freekeh is good for your belly, with high levels of protein, fiber, iron, zinc and B vitamins. Freekeh couples sustainability with a delicious, nutritionally charged plant based protein which is naturally drought tolerant (requiring 30% less water than wheat) and is processed in a 100% solar powered facility.
Packed with protein and possibilities, the smoky flavor and chewy texture of freekeh will elevate whatever you decide to use it in.
Khorasan is an ancient wheat variety that can be traced back to the cradle of civilization. Khorasan is a nutritionally dense plant based protein that is a smart alternative to wheat; drought tolerant and organically grown in North America.
Milled Khorasan brings 20-30% more protein to the table than modern wheat and can be used in cookies, tortillas, breads, or your next ancient grain innovation!
Organic Whole Freekeh
Organic Cracked Freekeh
Organic Khorasan
Our company
At Freekeh Foods we understand that a planted seed first grows from the roots down.  So from the bottom up, Freekeh Foods is family, employee, farmer and processor owned; embedding a workplace culture that promotes both physical ownership and the ownership of ideals.   Just as roots grow, constantly searching to sustain life, we are committed to sharing our drought tolerant ancient grains with the world.
Contact us
Kate Cash
[email protected]