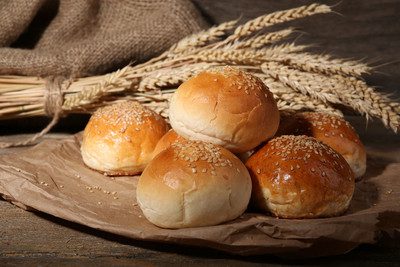 Hamburger Buns S500 Green
---
Ingredients
In Baker's Percent: (%)
Bread Flour – 100 %
Sugar – 10%
Salt – 2 %
Dry yeast – 1.5 %
S500 Green – 1 %
Water – 58 %
Canola Oil – 8 %
Method
Mix in a spiral motion, 5 minutes for the first speed and the 5 minutes for the second speed.
Dough temperature should be 75 – 78.
Do bulk fermentation for 10 minutes.
With a scale of 2.5 oz.
The make up is hamburger buns.
On the final fermentation, 60 minutes proofer at 100 F and 90% humidity.
Then bake at 450F for 9 minutes.