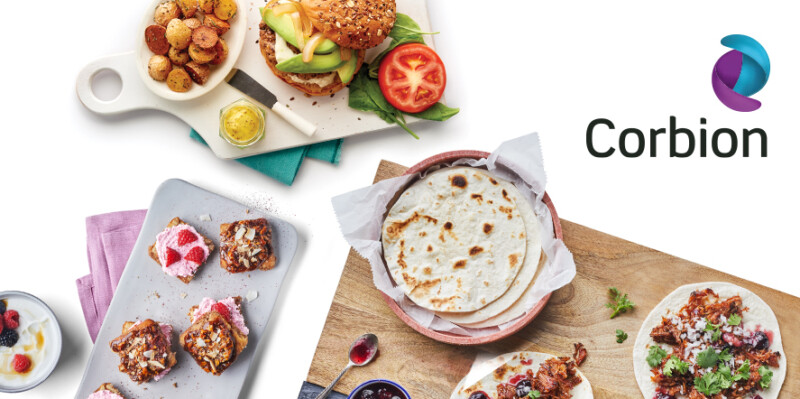 Corbion and food makers are expanding what "preservation" means, leveraging sustainable solutions that deliver future-conscious consumer value daily.
Success in the bakery industry doesn't happen by accident — it comes from understanding exactly what your customers want and delivering it consistently over time. Doing that means using the right ingredients in partnership with the right ingredients expert. When you choose Corbion, you not only get access to a versatile portfolio of high-quality ingredients, you get a level of formulation expertise and support that stands out in the industry.
For more than a century, we've worked side-by-side with bakers, bringing a deep knowledge of food science and processing, an awareness of consumer and market trends, and a dedication to seeing our innovative solutions through to successful implementation. By combining complementary strengths, creativity and experience, these collaborations lead to brand-defining marketplace wins.
Together, we identify and implement the solution that consistently results in a product matching your requirements, so your customers know it will live up to their expectations every time. Taste, texture and appearance never disappoint, so you capture their palates and earn their trust. Equally important is our focus on processing efficiency, extended shelf life and other factors that impact your business.
To stay competitive in a market that never stops changing, you need to be nimble, seizing on-trend opportunities on short notice and avoiding missteps. Whether you're aiming for eclectic, adventurous palates, or looking at clean-label ways to satisfy dedicated traditionalists, Corbion bakery solutions help make sure you're consistently spot-on.
At Corbion, we've used our long experience in the baking industry to shape a broad, state-of-the-art portfolio of ingredient solutions that provide flexible solutions to create dough with the kind of strength and tolerance needed for your specific application, given the specific parameters of your challenge. Our Pristine portfolio and new offering, Vantage 2060, can help reduce volatile materials such as vital wheat gluten, flour proteins, and hard fats and oils.
Whether you're producing quick service buns, tortillas, grainy premium breads or sweet goods, the Ultra Fresh® portfolio delivers longer-lasting freshness and quality, as well as greater satisfaction throughout your value chain. Your team will appreciate having an easy and effective 'drop-in' solution. You'll have opportunities to optimize bowl costs and implement improvements in production and distribution. And your customers will love the perfectly moist, soft, resilient crumb structure, which they'll simply call "delicious."
Consumers are more label-conscious than ever in their search for ingredients they know and trust. Because Corbion's portfolio of fermentation-based preservation solutions is naturally derived, it aligns with today's stringent labeling requirements and consumer demands. Products from our Verdad® portfolio of ferments can appear on labels as simple, understandable ingredients. Verdad helps bakers create a quality product that increase days until mold growth by increasing the hurdles for microorganisms to develop, making it difficult for mold to cultivate. Our Verdad portfolio have a range of solutions that are easy to use, have multiple applications and have the preferred flavor consumers are looking for.
Consistently create a delightful consumer experience for any eating occasion. Corbion uses our vast industry knowledge to bring bakeries simple, creative solutions that keep up with consumer trends. Effectively produce quality products and streamline your operations to keep products on the shelf for any eating occasion.
Contact Us
Want to learn more? Click here.