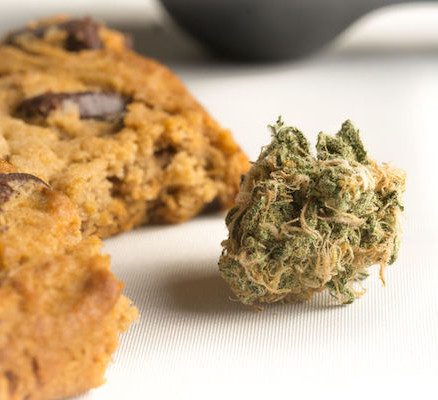 Cannabis Edibles Growth Hacking Seminar
---
February 20, 2020
This seminar will help you enter this field of edibles, covering important topics such as branding, nutritional side effects, and THC or CBD.
This is a online live streamed seminar. Ask all the questions, follow along in the lab, and engage in presentations.
To attend, join the BAKER Academy membership program
---
Description
Who should attend?
QA Supervisors/Managers
Technical Support Personnel
Research & Development Personnel
Anyone problem solving in a bakery production setting
---
Schedule*
I. 8:30-9 am: Understanding regulations around CBD and THC
II. 9:15-10 am: Addressing supply chain issues
III. 10:15-10:45 am: Decarboxylation
Method and objective of decarboxylation
Critical control points to decarboxylation
IV. 10:45-11 am: Break
V. 11-11:45 am: Edibles and nutritional side effects
How are edibles broken down in the body?
Dosing and scientifically demonstrated benefits and/or side effects
VI. 11:45-12:45 pm: Lunch
VII. 12:45-2:15 pm: Baking lab
Shelf stable edibles
Cookies
VII. 2:30-3:30 pm: Branding cannabis products
VIII. 3:30-4:15 pm: Effect of flour on baked goods
Classes of wheat
Types of flour
Understanding flour quality
Choosing the right flour for your product
IX. 4:30-5 pm: Q&A Roundtable
*Times are in PST. Schedule subject to change.
---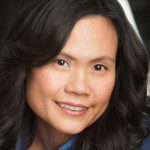 Lin Carson, PhD
Dr. Lin Carson started over 25 years ago with a BSc degree in Food Science & Technology at the Ohio State University. She earned her MSc, then PhD from the Dept. of Grain Science at Kansas State University. While working at Wendy's & Dave's Killer Bread, her technical teams experienced a lack of baking information on the internet. Seeing it was not freely shared, Dr. Lin launched BAKERpedia to cover this gap. Today, as the world's only FREE & comprehensive online technical resource for the commercial baking industry, BAKERpedia is used by over a million commercial bakers, ingredient sellers, equipment suppliers and baking entrepreneurs annually. Catch Dr. Lin on the BAKED In Science podcast solving baking problems, subscribe to her Ask Dr. Lin YouTube Channel & follow her on LinkedIn.
Jayne Bock, PhD
Dr. Jayne Bock recently joined the Wheat Marketing Center as the Technical Director. She established herself as an industry expert in flour and dough quality testing as an adjunct professor at the University of Guelph before joining C.W. Brabender Instruments as their Global Technical Leader. Jayne has published refereed publications covering topics including wheat and flour quality, dough rheology, gluten structure-function, and the influence of bran on product structure and quality in whole grain products. She has worked extensively with wheat breeders, agronomists, producers, millers and food processors on collaborative projects in the pre-competitive space. Her focus is at the interface of academia and industry to find solutions for emerging issues across the market value chain.
Cody Lindsay
Chef Cody Lindsay created
The Wellness Soldier
to help Canadian Veterans in the areas of Healthy Eating, Fitness, Meditation, and Medical Cannabis. He is helping Veterans and all Canadians with cannabis cooking videos through his YouTube channel with over 13,600+ subscribers and 1.3M+ views. TWS hosts an annual Veterans Dinner giving Vets a free 4 course meal with cannabis education, cooking classes, creates recipes for Licensed Producers & major cannabis media outlets, has a "Cooking with Cannabis" cookbook, and performs live cooking demonstrations at Canada's largest cannabis expo's. Featured in top cannabis media outlets such as Viceland's "Bong Appetit" S4, Lift & Co., Leafly, Cannabis Life Network Canadian Military Family Magazine and more for his advocacy work, helping Veterans, and cannabis cooking. Chef Cody is recognized as an expert voice when it comes to cannabis cooking in Canada.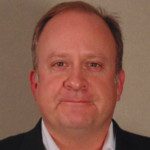 Douglas J. Peckenpaugh
Douglas J. Peckenpaugh is Group Editorial Director of Snack, Bakery, Cannabis, Meat, Candy and Food Safety for BNP Media. He has over two decades of publishing experience following the food industry from farm to fork, covering agriculture, ingredient processing, CPG and foodservice R&D, retail and restaurant menu trends, and retail grocery branding. He is a member of the Research Chefs Association and the International Foodservice Editorial Council. Doug studied Professional and Creative Writing at Purdue University.
Linda Gilbert
Linda Gilbert is the Founder/CEO of EcoFocus Worldwide, and Founder/former President of HealthFocus International. A consumer marketing and insights guru with more than 30 years of brand innovation and category development experience from Activia to Viagra, Linda has pioneered syndicated consumer trend studies in nutrition, sustainability, and wellness and successfully forecasted consumer trends for national and international brands and retailers. She recently launched the first statistically significant, consumer trends research for North America in the cannabis sector for BDS Analytics. Linda understands what it takes to grow and accelerate business using consumer data and insights as the foundation for brand strategy and innovation.
Lawrence Blume, PhD
Lawrence is passionate about collaborative partnerships that bring innovative solutions to challenging research and development roadblocks. A s a lead advisor for food science and biotechnology innovation, Lawrence brings extensive experience leading technology-focused opportunity forecasts in support of competitive advantage, product differentiation, and commercialization strategies for C- level executives at companies ranging from early startups to Fortune 500s. He's helped life science, food & beverage and consumer goods companies develop technical insights and business models that unlock and yield disruptive innovation in core products and markets.
Francis J. Boero, PhD, CFS
Dr. Francis Boero is an academically certified, scientific technology, business specialist returning to food science after over 30-years in healthcare and research. After an early career in hospitality services and commissary operations, his interest in research led him to earn degrees in Information Science as well as a Ph.D. in Physics at the University of Southern California. Post-graduation, Dr. Boero led R&D operations, and later commercial divisions for scientific and analytic instrument businesses. He currently serves as the group leader for IFT's (Institute of Food Technologists) Legalized Cannabis and Hemp Edibles working group. He has recently been nominated to IFT's Cannabis Review Panel. In both IFT roles he has both presented at and organized technical sessions and training courses for the food industry professionals entering the cannabis market.
Sponsored by: