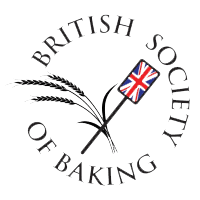 The British Society of Baking (BSB) is a non-profit organization dedicated to providing a forum for learning within the baking industry. Consisting of retail, plant, wholesale, and craft bakers, as well as all forms of suppliers, the BSB focuses on education and technical expertise.
Since a group of UK bakers founded the British Society of Baking in 1955, we have been finding ways to propel bakers forward towards the future. Today, our highlight is hosting two conferences annually, with presentations by industry experts on the the most important and influential topics of the baking industry. See what else we're up to!
Membership
A leading influencer in the baking sector, many of the UK's food research bodies and bakery schools and colleges are members.
What does a membership with the British Society of Baking in include?
Two world-class conferences per year at a discounted rate for members
An optional conference dinner prior to each conference
Regular networking events
Conference proceedings published for members in a high quality booklet
Downloads of conference proceedings from 1994 onwards are available in our archives
Golf – an annual golf competition is held in the spring
BSB Newsletters
Copies of previous papers on any subject sent on request
Certificate of membership
Students
Bakery students and trainees can join at a discounted fee. Learn more about how we support student bakers and how you can get involved!