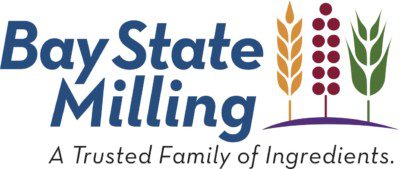 Bay State Milling Company expertise spans the entire value chain delivering high-quality, plant-based ingredients.  We partner with growers to provide clean, safe and consistently performing nutritious ingredients to power the next generation of grain-based foods.
Innovative Ingredients from the Ground Up
BeneGrain®  – Choose from the industry's largest offering of sprouted grains including whole wheat, brown rice, amaranth, millet, oats and quinoa in conventional and organic varieties.
SowNaked® Oats – A hull-less variety that delivers 20% protein and lower carbohydrates compared to conventional oats, minimally processed, identity preserved, purity protocol gluten-free, and non-GMO.
HealthSense® High Fiber Wheat Flour – Fiber from the Farm. Derived from identity preserved, high amylose wheat, HealthSense delivers 25% dietary fiber from resistant starch. Functions like traditional wheat flour. Conventional, organic, non-GMO, meets FDA fiber definition.
Ancient Grains – Deliver great flavor and texture along with whole grain nutrition, and our ancient grain flours are certified gluten-free and non-GMO.
Organic Flours, Grains & Seeds– Bay State Milling partners with growers both domestically and around the globe to bring you an unrivaled portfolio of certified organic ingredients.
Baking Performance – Trusted for over 119 years, artisan bakers and manufacturers alike rely on the consistency of our wheat and rye flours to perform in a variety of applications.
Rothwell GrainEssentials Center – Our talented team of food scientists and applications experts are available to help you stay ahead of consumer demand for healthy, great tasting products.
Partner Sourced Ingredients – We provide you with the most trusted, reliable and sustainable supply chains using business practices that are economically viable, socially responsible and environmentally conscientious.
SimplySafe® Micro Reduction – Protect the health of your consumers and reputation of your company with our all natural process.  Performs a validated kill step highly effective in  reducing or eliminating pathogens.
Let us help you bring your next product to market.
For more information contact us at [email protected].
Bay State Milling Company
100 Congress Street
Quincy, MA 02169
1-800-55flour (1-800-553-5687)
www.baystatemilling.com