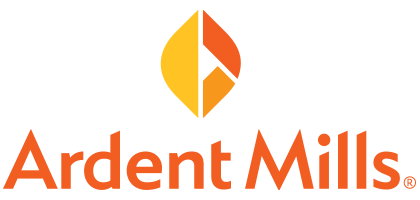 Ardent Mills, North America's leading flour supplier and grain innovator, and its new business unit, The Annex by Ardent Mills ("The Annex"), are dedicated to exploring what's next in grains and plant-based ingredients. Driven by a team of industry experts, The Annex offers the flexibility and speed of a start-up, all supported with the resources, relationships and expertise of Ardent Mills.
Our products
Our growing portfolio of grains, plant-based foods and product launches include unique, identity-preserved ancient and heirloom grains in innovative formats. Product highlights include:
Sustagrain® Barley: our proprietary barley variety with 3 times more fiber than oats
Nature's Color™ Barley: Including Pure-Purple™ Barley, Blackjack™ Barley and Black & Tan Barley Flakes
Heirloom Wheats: Spelt, White Sonora and Rye
Ancient Grains: Great Plains Quinoa, Colorado Quinoa, South American Quinoa, Amaranth, Millet, Buckwheat, Teff and Sorghum
Pulses: Chickpeas, Red Lentils, Green Lentils, Fava Beans and Black Beans
Simply Milled Flour: With no added enrichments, bleach or bromate
Ultragrain®: Our whole wheat flour with the taste, texture and appearance of white flour
Organic Flour: We're committed to doubling U.S. organic wheat acres by 2019
SafeGuard® Treatment & Delivery System: Flour for ready-to-eat applications
Cuatro Cosechas™: Authentic tortilla flour
Primo Mulino™ Neapolitan-Style Pizza Flour: a traditional 00-style flour
Unique Formats: Our grains are available in whole berries, flours and flakes and unique formats, including mixes, blends, Individual Quick Frozen (IQF) and crisps
Ingredients from Ardent Mills and The Annex are backed by our deep farmer relationships, custom growing connections, a robust coast-to-coast network of more than of 40 community mills all located in the U.S., Canada, and Puerto Rico. We offer unrivaled technical support, risk management, traceability, food safety solutions, an artisan commercial bakery, an on-site bake lab and Innovation Center (Ardent Mills Innovation Center), and our Mobile Innovation Center. Our Innovative Bakery Resources (IBR) offers a state-of-the-art artisan bakery, where cutting-edge concepts and high-touch craftsmanship come together to help customers quickly take their ideas to market.
Contact us
For more information, contact: (800) 851-9618 and visit ArdentMills.com
Ardent Mills
1875 Lawrence Street
Denver, CO 80202