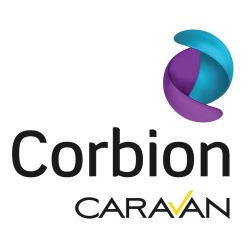 With more than 100 years of dedicated service to the bakery industry, Corbion Caravan offers you the proven expertise and scientific knowledge that helps make industry-leading products a reality.
Our dedicated global Research and Development Team works with customers every day to push the boundaries of innovation to keep you competitive with the ever-evolving needs and tastes of consumers.
All this is supported by our technical services team, which provides unrivalled 24-7 support to our customers. From optimizing the introduction of new products, to ensuring the quality and consistency of ingredients, our experts travel far and wide to help our customers grow and prosper.
Corbion Caravan Trusted Solutions
If you're looking for clean label baking solutions that remove unfriendly conditioners and oxidation systems – and all with a cleaner ingredient declaration then look no further than our Pristine® family of branded bases, mixes and functional ingredients. Our Pristine family helps you tackle the growing clean label trend by delivering both a fresh product and fresh ideas for developing baked goods with more user-friendly ingredient statements.
At Corbion Caravan, we understand the impact the egg shortage has on your business and we have a variety of solutions to help. Our egg replacers, such as Function Plus, enable you to reduce, replace or extend the use of fresh, frozen or powdered eggs. With egg replacement solutions from Corbion Caravan, you can continue baking the delicious cakes, brownies, muffins and other sweets that boost your bottom line.
It's simple: Our Ultra Fresh® and Ultra Fresh Sweet portfolio extends shelf life in the bakery products, keeping your baked goods fresher for longer. Ultra Fresh is true baking innovation in action, setting a new standard for sustained and enhanced bread and sweet baked good freshness across the entire lifecycle. In an industry where every extra day on the shelves is valuable…there's nothing else in the marketplace to match it.
At Corbion Caravan, we know that every penny saved goes right to your bottom line. With solutions like GEM 100, we can help you reduce costs while maintaining the taste and texture of your products. GEM 100 is a clean label dough improver for yeast-leavened formulas that enables you to reduce – or eliminate – expensive vital wheat gluten. Simply add it to your recipe to retain the quality, texture, taste, and appearance of your original products – with no negative effect on the ingredient declaration.
Corbion Caravan is adding innovative non-GMO emulsifiers and mixes and bases to our portfolio to ensure you can still find the trusted options you've always appreciated, only now in a non-GMO formulation. Tasty new options are available for everything from dough and yeast leavened bakery products to sandwich cookies and custard-like filling.
ENSEMBLE™ non-PHO emulsifiers deliver drop-in functionality that maintain flavor and texture without sacrificing quality, handling or shelf stability. A re-engineered collection of Corbion's popular PHO-containing emulsifiers, these non-PHO solutions have been specially formulated to minimize your reformulation hurdles and operational disruptions so that you can streamline your formulation efforts and make the switch from PHOs without missing a beat.
For more information, please contact Ashley Robertson – Marketing Manager, Bakery at [email protected] or call 913-890-5500.