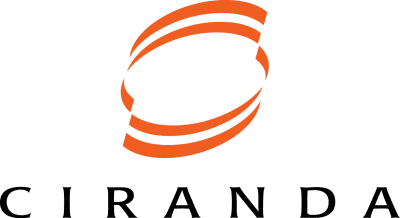 www.ciranda.com
CIRANDA is a leading supplier of certified Organic, Non-GMO, and Fair Trade ingredients. Since 1994 the company has been a pioneer in the organic food industry for the U.S. market, bringing new product innovations like organic tapioca syrup, organic and sustainable palm oil, and organic cocoas and chocolates with fair trade certification.
Each of our ingredients is sourced with care from a trusted network of producers around the globe who share a common goal to provide the highest quality ingredients with respect to each other and the planet.
COCOAS & CHOCOLATES
Cocoa Butter, Cocoa Liquor, Cocoa Nibs, Cocoa Powder (Natural and Alkalized in varying fat levels), Black Cocoa Powder, Chocolate Chips and Couvertures
COCONUT
Coconut Flour, Coconut Milk, Coconut Oil (Virgin or RBD), Desiccated Coconut, Toasted Coconut
FIBER
FLOURS & STARCHES
Tapioca Starch (Native or Pre-gel), Potato Starch (Native or Pre-gel), Coconut Flour
LEAVENING
Active Dry Yeast
Baking Powder (Single Acting, Double Function with an Organic Potato Starch base)
LECITHIN
Deoiled Soy Lecithin Powder, Fluid Soy Lecithin, Fluid Sunflower Lecithin, Fluid Canola (Rapeseed) Lecithin
OILS
Hi-Oleic Sunflower Oil, Extra Virgin Olive Oil
PALM OILS & SHORTENING
Palm Kernel Oil, Palm Oil (RBD and Extra Virgin Red Palm), Palm Olein, Palm Shortening, Palm Stearin.**All of Ciranda's palm oils are certified "Identity Preserved (IP)" by the Roundtable on Sustainable Palm Oil (RSPO), ensuring a sustainable supply chain and complete traceability back to the field.
SYRUPS & SWEETENERS
Agave Syrup, Honey, Crystalline Grape Sugars, Tapioca Glucose and Fructose Syrups, Tapioca Syrup Solids, Tapioca Dextrose, Tapioca Maltodextrin
CONTACT
For product specifications and samples, please contact our sales team at [email protected] or by phone at 715-386-1737.